Building Long-Lasting Relationships, One Patient at a Time.
Evidence-Based Dermatology for your Health.
Providing Patient-Centered, Customized Care
Improving Your Quality of Life Through Specialized Skin Care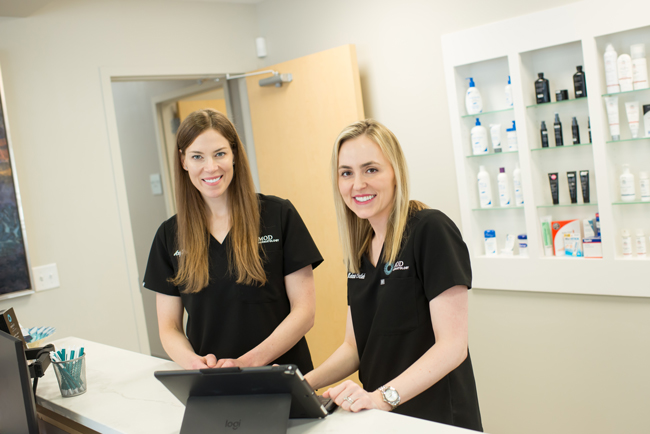 Our Patient-Centered Philosophy
At MOD Dermatology, we treat each person as the individual they are, customizing treatments to offer the exact type of help they need. Our patients, their needs, and their goals always come first. We will always value your input as we work together to design your treatment process.
We provide science-based services that have years of research behind them, using only the latest and best technology and techniques. 
Our dermatologists in Papillion, NE, are specialists in all types of skin, hair, and nail diseases. We offer solutions for these diseases while also focusing on preventing them in the future. 
Services We Offer
Our expert dermatology clinic in Papillion, NE, can treat various dermatological diseases ranging from mild to serious conditions. Some of the most common conditions we treat are:
We have surgical and non-surgical options for many of these conditions, ensuring that patients of all ages get the help they need. 
We also offer spa services that can help you diminish some of the signs of aging, like wrinkles and fine lines. Whether you want microneedling, chemical peels, or neuromodulators, MOD Dermatology can provide them.