LIPOMA REMOVAL IN OMAHA
LIPOMA REMOVAL IN OMAHA 
While lipomas are benign, they sometimes may cause discomfort or pain. In this case, our certified surgical dermatologists in Omaha can remove the lipoma through surgical removal. At MOD Dermatology, we offer safe and effective treatment that allows you to go home right after the procedure and continue with your day.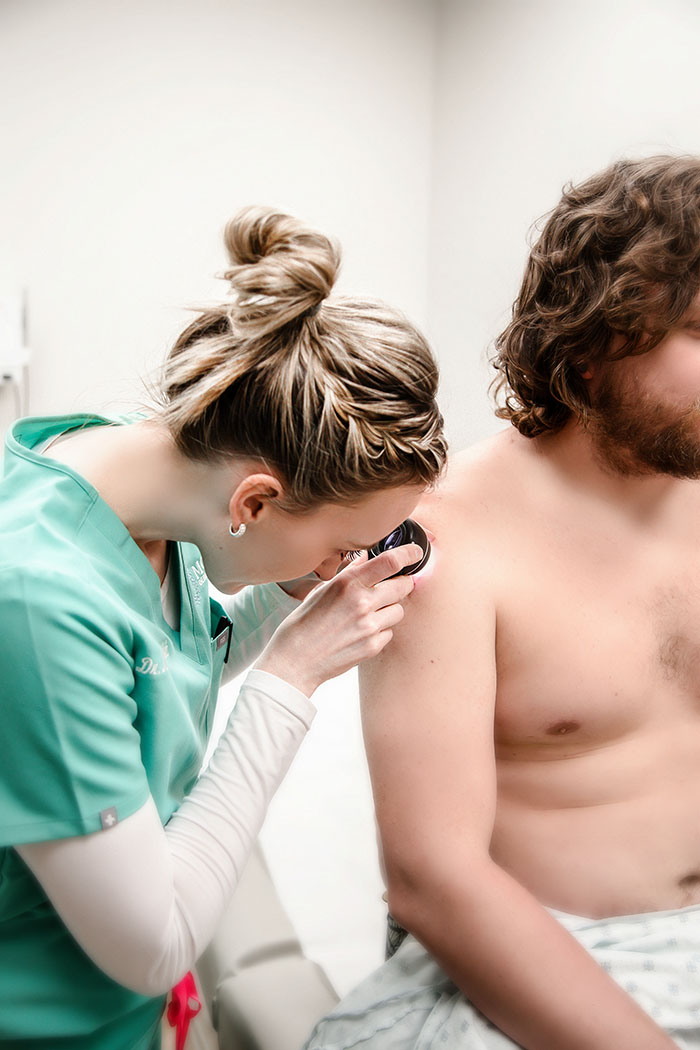 WHAT IS LIPOMA?
Lipoma is a growth of fatty tissue that grows just below the skin. This type of mass is soft to the touch and thankfully is not cancerous. While lipomas can develop anywhere on the body, the most common locations include the arms or legs, back, neck, shoulders, and chest. Most of the time a lipoma is asymptomatic and doesn't require any treatment. Occasionally though, a lipoma does cause pain or discomfort and should be treated. Find out about our lipoma removal services in Omaha today!
WHO IS MOST LIKELY TO GET A LIPOMA?
Lipomas most often occur in those between the ages of 40 and 60. People with a family history of lipoma are at greater risk of developing this skin condition themselves. A person is at a higher risk of developing this skin condition if they also experience the following:
Liver disease
Glucose intolerance
Alcohol abuse
Obesity
LIPOMA REMOVAL
While most lipomas don't cause any pain and can be left untreated, some grow to a size that becomes uncomfortable or may put pressure on a nerve or joint. In this case, we recommend seeing a certified dermatologist to discuss possible lipoma treatment options in Omaha.
The type of surgery you receive for your lipoma removal in Omaha will be based mainly on the location and size of the mass. The most common type of removal for a lipoma is a surgical removal where your dermatologist will numb the affected area and create a small incision to take out the lipoma. Clients usually can go home directly after the procedure.
GET RID OF YOUR LIPOMA!
There is no need for a lipoma to hinder you from your day-to-day activities. Call our office today to schedule a consultation, and get your lipoma removed in Omaha!