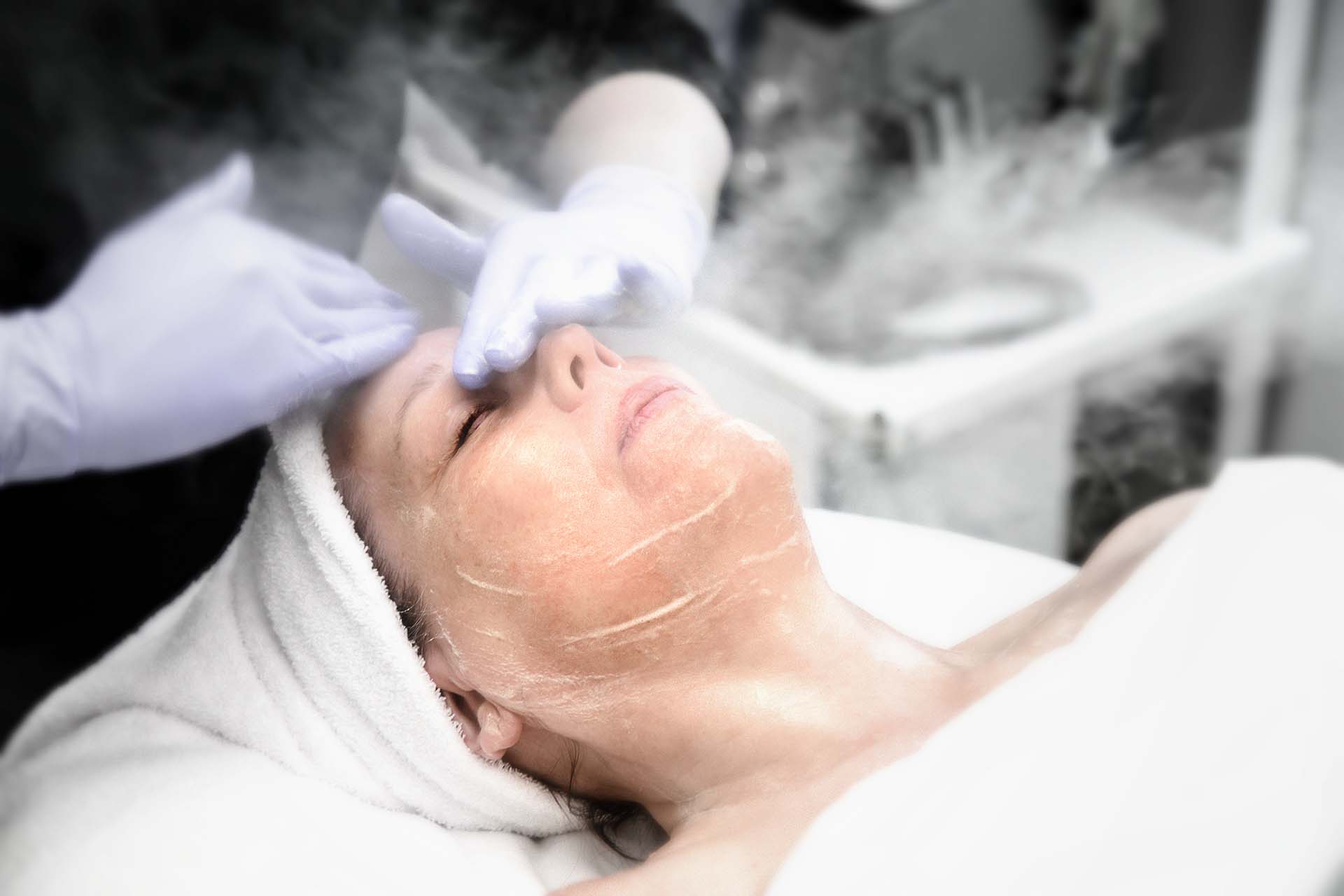 Professional Facials In Omaha, Ne
The facials offered at our Omaha office are a type of skin treatment specifically for the face which aid in the health and appearance of your skin. There are numerous types of facials available at MOD Dermatology in Omaha, NE.  We offer facials that cleanse, hydrate, and exfoliate the skin. These professional facials are tailored to your specific skin type. Our facials always contain ingredients that are safe and nourishing for your skin and are performed by our trained skin care experts in Omaha. Vitamin C, salicylic acid, hyaluronic acid, and TCA are just a few of the core ingredients that our facials utilize to improve your skin.
Clarifying facials performed by our Omaha skin specialists are the perfect option to deep clean your skin. They help to decrease acne and get rid of blackheads. Extractions are typically added to remove oil and debris from the pores in your skin. Do you struggle with dry skin? Hydrating facials will remove the dead skin cells on your face, and will add moisture and antioxidants back into the skin. Specific facials for sensitive skin are also available. Call us today to learn about the types of facials offered to our Omaha clients.
BENEFITS OF FACIALS
Going to a certified dermatology office for your facial ensures a safe experience while utilizing medical-grade technology and products. Unlike what you get at a spa, facials at your dermatology office are performed by a licensed medical aesthetician who has extensive knowledge about your skin, and who can customize your facial to work alongside your overall treatment plan. There are several benefits of receiving facials, depending on the type you get. From ridding your skin of toxins to increasing collagen production and circulation, there is a facial that will help you reach your desired skin goals. Whether you are looking to receive a facial before a big event, or you simply like getting monthly facials as part of your skincare routine, you can see quick results!
MOD Dermatology is excited to offer our Omaha clients professional facials to restore their natural radiant skin. Call us today to schedule an appointment and experience a smooth, glowing face.