LIPOMA REMOVAL NEAR PAPILLION
Even though lipomas are benign and often small, they sometimes create irritation or grow to an uncomfortable size. Our surgical dermatologists in the Papillion area offer lipoma removals through a couple of simple procedure options to remove this lump of fat cells. 
WHAT IS A LIPOMA?
A lipoma is a lump of fatty tissue cells found just under the skin's surface. While often occurring in the arms or legs, back, neck, shoulders, or chest, this benign tumor can grow on any area of the body. These fairly common growths are mushy and moveable when pushed on. Due to their noncancerous state, most people decide not to remove lipomas. However, there are times when the lipoma starts to cause discomfort, and the clients opt for removal.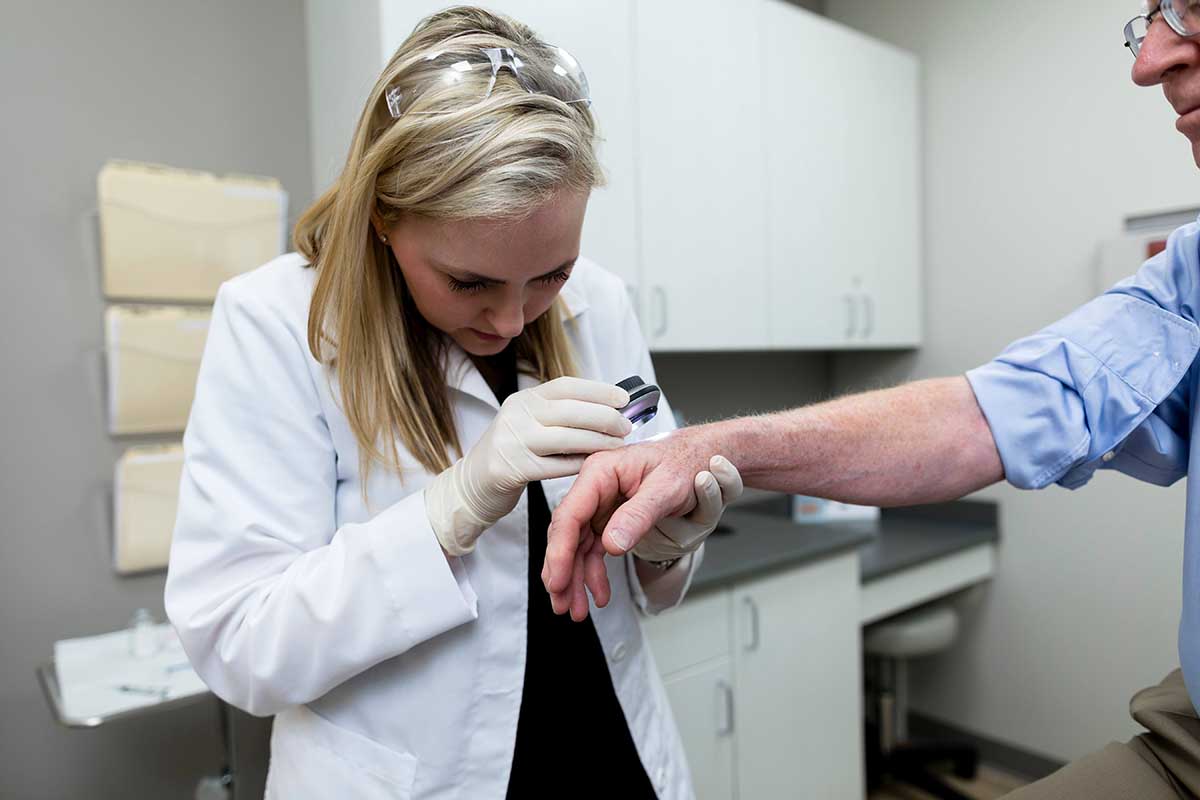 WHO IS MOST LIKELY TO GET A LIPOMA?
Lipomas can occur at any age but are most often between the ages of 40 and 60. Genetic factors also play a part in their development. Other factors that can create a greater risk of developing this fatty lump include:
Liver disease
Glucose intolerance
Alcohol abuse
Obesity
LIPOMA REMOVAL
Does your lipoma cause pain or lower your self-esteem? If so, you may choose to have it removed. While lipomas are generally harmless, some grow and start to press on nerves or become uncomfortable, depending on their location. 
The thought of having a mass removed may sound daunting. You can be sure that lipoma removal with our Papillion area clinic is a simple and effective procedure. The most common treatment is surgical removal where an incision will be created above the lipoma and the mass removed. The chances of a recurrence with this procedure are low. 
GET RID OF YOUR LIPOMA!
MOD Dermatology is proud to offer lipoma treatments for our Papillion clients. Call today to schedule a consultation!