BENIGN SKIN GROWTH REMOVAL SERVICES IN PAPILLION, NE
The number of melanin-forming cells in your body decreases as you age. This in turn causes adults to have a lower defense against UV rays, and a large amount of skin growths start to appear. While most skin growths don't threaten your health, many look to get them removed due to their effect on one's appearance. Some of the most common growths that can be treated are mentioned in the section below.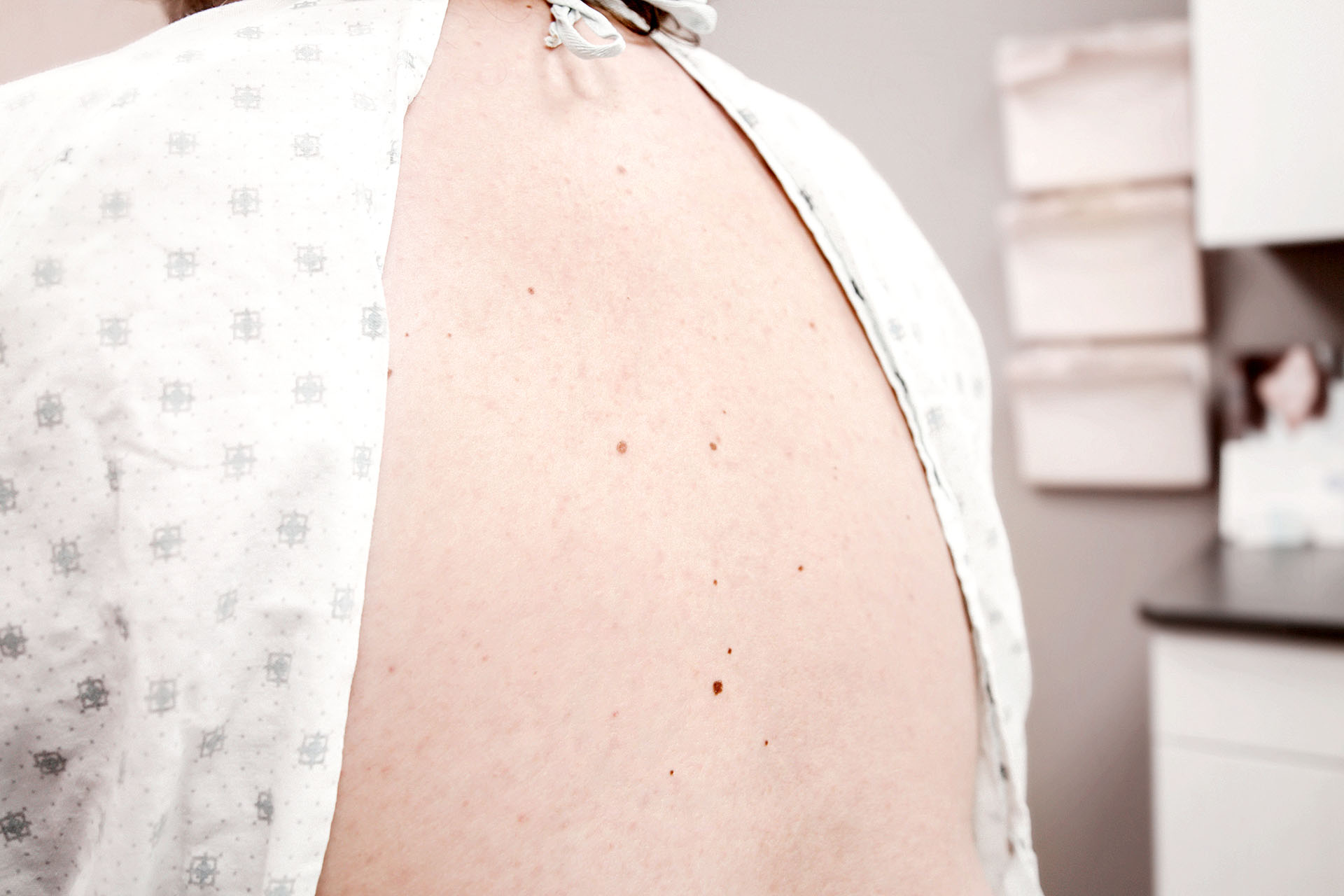 COMMON BENIGN GROWTHS AND REMOVAL TREATMENTS
MOD Dermatology near Papillion offers skin growth removal  treatments for common benign growths like the following:
SEBORRHEIC KERATOSIS TREATMENT
Seborrheic keratosis appears like darkened warts on the skin that tend to develop as you get older. They are slightly raised and appear waxy or scaly in texture. 
Solar lentigos are darkened spots that arise on the skin due to sun exposure. This growth can become seborrheic keratosis. The most common solar lentigo removal treatments our Papillion dermatologist might recommend include: creams, laser therapy, and cryotherapy. 
Also known as red moles, cherry angiomas are small, red growths about the size of a pin that usually appear on the back, stomach, arms, and legs. MOD Dermatology in Papillion offers cherry angioma removal and treatment services.
As the name suggests, skin tags are growths that hang onto the skin like a tag. They can become irritated if in a place of friction against clothing or accessories. These growths are often removed using a surgical scissor. Our experts at MOD Dermatology Papillion offer skin tag removal services. 
SEBACEOUS HYPERPLASIA TREATMENT
When your sebaceous glands enlarge, they can form into benign growths often appearing on the face. These yellow or skin-colored bumps typically pose zero threat to one's health. Some choose to have them removed due to cosmetic reasons. 
Whether you want a mole removed for cosmetic reasons or are concerned about the possibility of melanoma, our dermatologists at MOD Dermatology are experts in diagnosing and removing moles. 
MOLE AND SKIN TAG IN GRETNA
Contact our office today to schedule an appointment for your skin growth removal!
BENIGN SKIN GROWTH REMOVAL FAQ
WHAT IS THE DIFFERENCE BETWEEN BENIGN AND MALIGNANT SKIN GROWTHS?
The main difference between a benign and malignant skin growth is that a benign growth is non-cancerous while a malignant one is cancerous. Benign growths grow slowly and don't spread to other parts of the body while malignant growths are quite the opposite. 
HOW DO I KNOW IF I NEED TO HAVE A SKIN GROWTH REMOVED?
Without being examined by a certified dermatologist, you can't be sure whether skin growth is benign or cancerous. If you are experiencing symptoms such as bleeding, itching, sensitivity, or any discomfort, this could be a sign of a cancerous growth or other health condition at play. During your exam, the dermatologist will closely inspect the affected area and may suggest a biopsy be completed to confirm a diagnosis. 
CAN I REMOVE BENIGN SKIN GROWTHS MYSELF?
While there are many at-home options shown for removing benign growths, we do not recommend it. Choosing to remove at home can bring a higher potential for infection and larger scarring. By going to a professional dermatologist like our experts at MOD Dermatology Papillion to remove your skin growth, you can have peace in knowing the growth is removed in a sterile environment with professional-grade equipment.