Surgical Dermatology
According to a Reuters survey, as much as 90% of dermatologists' services are surgical and medical. At MOD Dermatology, we offer surgical dermatology services in Papillion, NE, to help remove benign growths, non-melanoma skin cancer, and early-stage melanoma. Learn more about the services we offer. 
Surgical Removal of Benign Growths
As you get older, more spots and bumps can start appearing on your skin. Although they can be aesthetically frustrating, they are usually harmless. Some of the most common growths we treat are:
Sunspots
Red moles (cherry angiomas)
Skin tags
Sebaceous hyperplasia
Moles
Because it is often difficult to tell the difference between benign and malignant growths, it is important to reach out to an expert dermatologist. 
At MOD Dermatology, we will perform a biopsy to determine the nature of your growth. Then we will consult with you to help determine your treatment options and come up with a dermatology plan that works with your needs and preferences.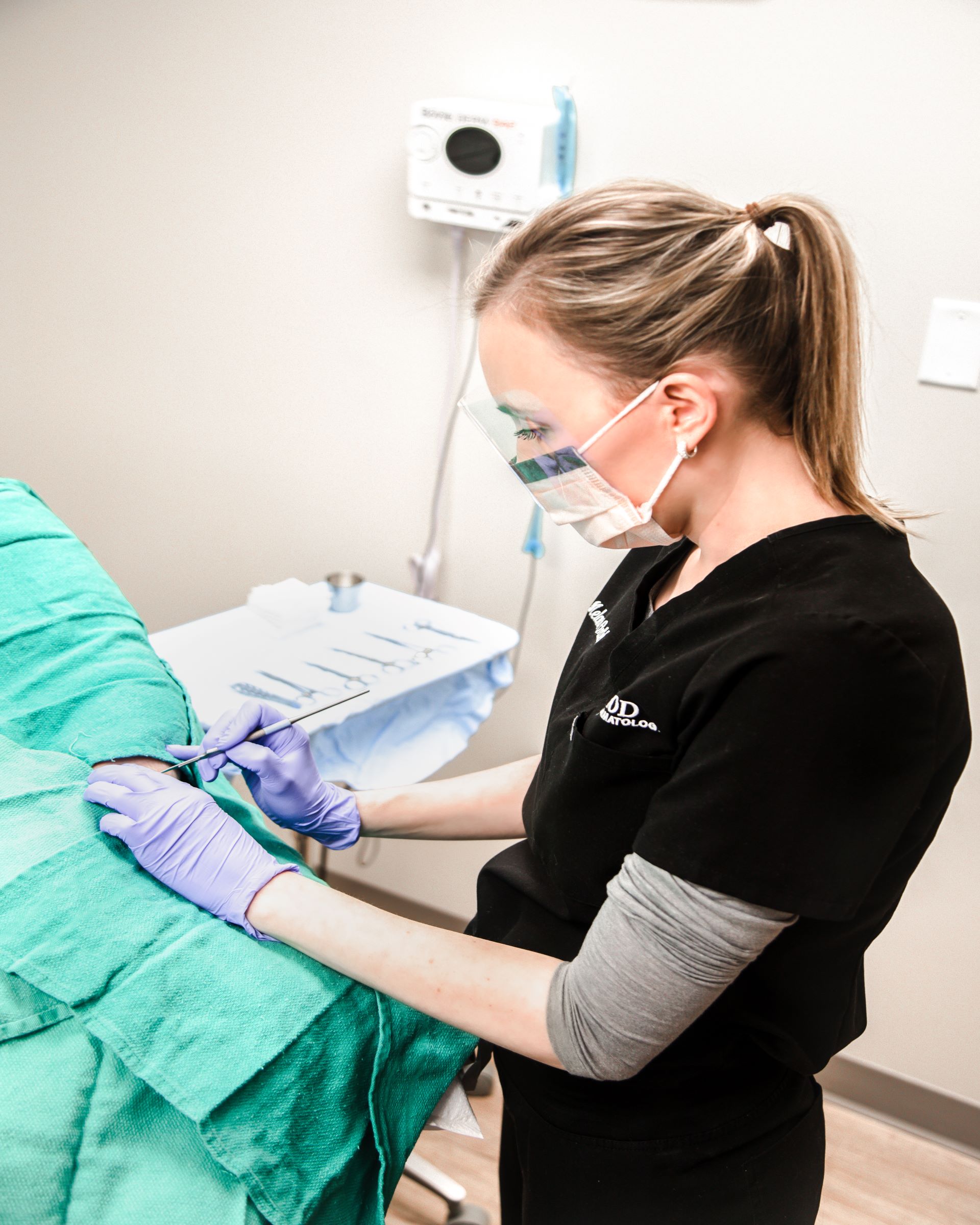 Surgical Removal of Skin Cancer
At our surgical dermatology clinic in Papillion, NE, we offer surgical removal of non-melanoma skin cancers like squamous cell carcinoma and basal cell carcinoma. These are the most common types of skin cancer. To treat them, we offer surgical removal or destruction. One of the most effective options is Mohs surgery. 
Early stages of melanoma can also require surgical removal. 
We can perform these surgical procedures on-site and using topical anesthesia. This helps shorten recovery while avoiding the risks of general anesthesia. Our on-site lab also allows us to get quick results when performing Mohs surgery. 
Surgical Dermatology in Papillion, NE
If you need surgical dermatology services in Papillion, NE, for benign growth treatment or removal of skin cancer, we offer these services at MOD Dermatology. We use the latest techniques and tools to ensure you get the quality services you need. Call us today to request an appointment with one of our dermatology experts!