ACNE TREATMENT IN PAPILLION
MOD Dermatology in Papillion, NE, develops the best acne treatment plan for your type of acne, pimples, and blackheads. We know most people have more confidence when their skin is radiant and healthy. Our dermatologists offer many services to help clear up your acne and reveal your natural beauty.
WHAT IS ACNE?
Acne is a common skin condition that occurs when hair follicles get plugged by oil and dead skin cells. When the follicles get plugged, bacteria can begin to grow and the skin becomes inflamed. This creates what most people know as pimples and blackheads. Though most commonly found in teenagers, anyone can develop acne, no matter their age or skin type.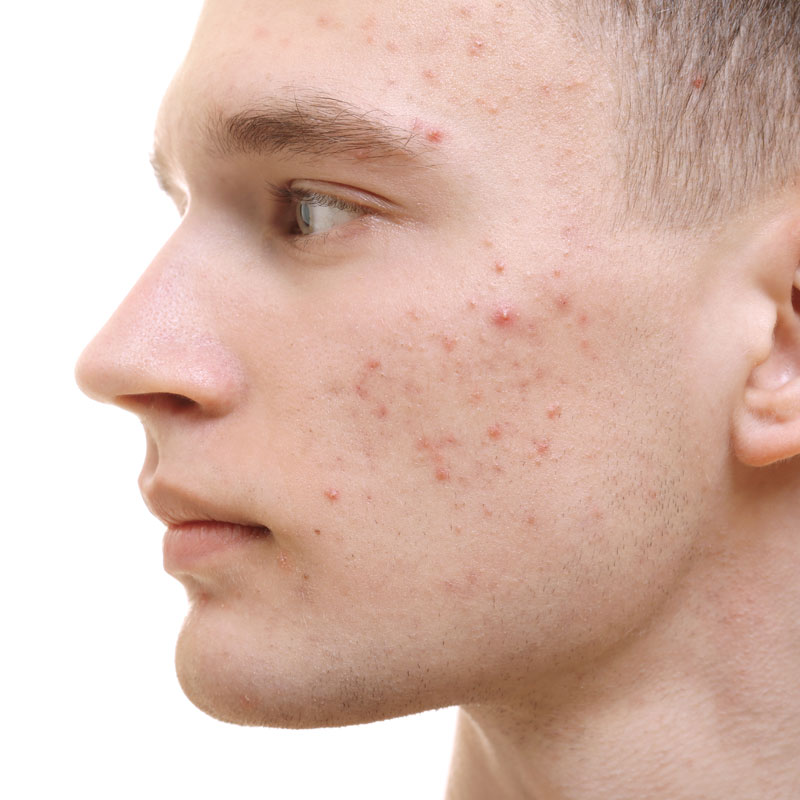 WHEN SHOULD YOU REACH OUT TO A DERMATOLOGIST REGARDING YOUR ACNE?
There are many factors that can have an effect on the severity of one's acne. Some people with mild acne can easily treat it with over-the-counter medication. If you have moderate to severe acne, you should consider seeing a specialist. At MOD Dermatology Papillion, acne treatments from our specialists will be able to correctly diagnose and treat stubborn acne symptoms by creating a personalized plan. 
COMMON ACNE MYTHS
Only People With Oily Skin Get Acne — Acne affects people with all different kinds of skin types.
The Sun Can Heal Your Acne — Too much sun can actually dry out your skin, causing it to overproduce oil and create more acne. 
Eating Oily Foods Causes Acne — Research has found there is no direct correlation between oily foods and the development of acne. 
ACNE TREATMENTS
Everyone's skin is different, so acne treatment is no one-size-fits-all solution. What works for one person might not work for another. That is why it's important to see someone who specializes all conditions of the skin, like acne, pimples, blackheads and more. At Papillion's MOD Dermatology our dermatologists have years of experience working to treat many different levels of acne. Our Papillion location also offers acne scar treatments to reduce scarring.
ACNE TREATMENT SERVICES THAT WE OFFER INCLUDE THE FOLLOWING:
Chemical Peels
Facials
Microneedling
Microdermabrasion
Extractions
Topical Creams
Acne Scar Treatments
& More!
START YOUR PERSONALIZED ACNE TREATMENT!
To speak with one of our dermatologists, and start your personalized acne treatment plan, call Papillion's MOD Dermatology today!