PAPILLION DERMATITIS & SKIN RASHES
WHAT IS DERMATITIS?
Dermatitis is a common term used to describe any inflammation in the skin. There are many different types of conditions that can be associated with dermatitis. The most well-known dermatitis conditions are topic dermatitis (eczema), seborrheic dermatitis, and contact dermatitis. These particular skin conditions are most commonly characterized by redness, itchy skin, and hard, dry patches. Eczema is most common in young children, and also causes dry, itchy, and inflamed skin. Seborrheic dermatitis is mainly found on the scalp and is most commonly known as dandruff. Contact dermatitis is caused by an allergic reaction or coming into contact with an irritant such as poison ivy. MOD Dermatology in Papillion manages dermatitis and rashes with a variety of treatment methods.
DERMATITIS SYMPTOMS
Because there are many different types of dermatitis, it is important to have a specialist evaluate your symptoms to decide the best treatment. Dermatitis can bring about several different symptoms including dry skin, rashes, blisters, dandruff, redness, and more. At MOD Dermatology Papillion, we understand dermatitis and rashes can affect your self-esteem and want to help you eliminate these issues with treatment. We work with our clients to treat their specific conditions.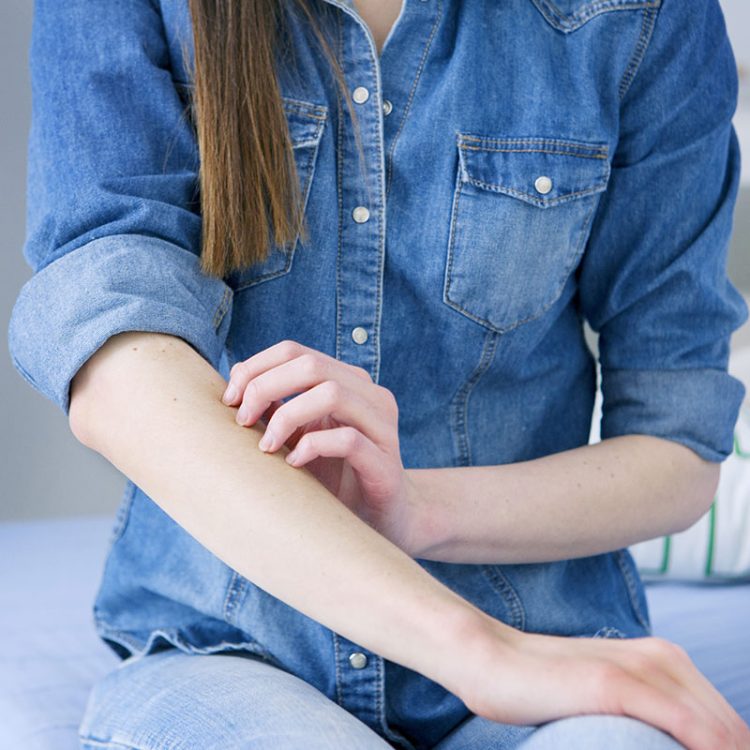 AVAILABLE TREATMENT FOR DERMATITIS
There are several different treatment options depending on the location and severity of your dermatitis. At MOD Dermatology Papillion, we have treated eczema, shingles, dandruff, and a wide range of other conditions, including but not limited to:
Cutaneous lupus, including discoid lupus, lupus panniculitis, and subacute cutaneous lupus
Bullous pemphigoid, pemphigus Vulgaris, and other autoimmune blistering diseases
Stevens-Johnson Syndrome and Toxic Epidermal Necrolysis
Graft vs. Host Disease
Dermatomyositis
Erythema multiforme
Lichen planus
Morphea and Scleroderma
Drug eruptions
Shingles
Herpes Labialis
Possible treatments that could be added to your plan could include oral medication. Antibiotics or antihistamines are also common recommendations to treat dermatitis. The dermatologist might provide you with corticosteroid creams and ointments which help to decrease inflammation.
SCHEDULE YOUR CONSULTATION IN PAPILLION TODAY
Call MOD Dermatology Papillion about dermatitis rashes today to schedule a consultation with one of our dermatologists!