Building Long-Lasting Relationships, One Patient at a Time.
Evidence-Based Dermatology for your Health.
Providing Patient-Centered, Customized Care
Improving Your Quality of Life Through Specialized Skin Care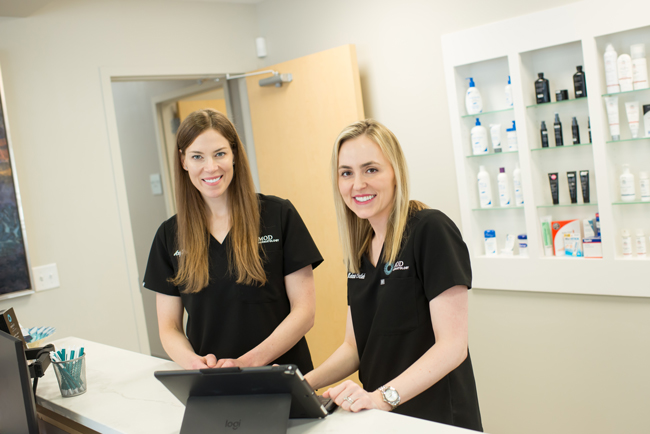 Dermatology in Bellevue
We offer medical and pediatric dermatology services to help with conditions that affect your nails, hair, and skin. We provide treatment options for conditions like:
Rosacea
Acne
Alopecia and hair loss
Dermatitis and rashes
Nail diseases
Psoriasis
Eczema and atopic dermatitis
Vitiligo
Molluscum and warts
We offer surgical and non-surgical dermatology procedures to help improve the function and health of your skin with specialized surgeries. Mohs surgery is one of our most effective options for removing cancerous growths. 
Spa Services
Another aspect of the dermatological services that we provide is cosmetic dermatology. Cosmetic dermatology in Bellevue allows you to address the various aesthetic concerns you may have. 
At our MOD Spa, we offer:
Microneedling
Chemical peels
Facials
Microdermabrasion
Waxing
Botox and other neuromodulators
Fillers
PRP injections
Laser hair removal
Intense pulsed light therapy (IPL)
We use the latest techniques and the best technology available today to offer reliable aesthetic services to all of our patients.
Our Philosophy
We offer science-based treatments that focus on individual care. Our state-of-the-art facilities allow us to provide the quality surgical, medical, and cosmetic care each patient can rely on. 
We work with each person to develop a treatment plan to provide the best results while focusing on individual goals. Aside from offering treatments you can trust, we also focus on preventing hair, skin, and nail conditions that can affect how you look and feel.