BELLEVUE BOTOX® & FILLERS
BOTOX® TREATMENTS
Botox injections and treatments are the most common cosmetic procedures in the United States. Botox® is great for those who have unwanted wrinkles and fine lines. Also known as Botulinum Toxin A, Botox® is a neurotoxin that, when used in small doses, can treat a number of different problems. Botox® injections temporarily keep muscles from releasing a neurotransmitter that would tell the muscle to move. This in turn relaxes the muscle that causes wrinkles where it is injected. Botox® is most often administered on the forehead, and around crow's feet and frown lines. Our professional Bellevue Botox® injection specialists at MOD Dermatology have years of experience with this fairly quick, non-invasive procedure.
BENEFITS OF BOTOX® INJECTIONS:
REDUCE SIGNS OF AGING
The main benefit of a Botox® treatment is the reduction of wrinkles in the skin. Many people choose botox because it is on the more inexpensive side, and offers quick results. This treatment helps to remove the visible signs of aging. Your skin will be left looking younger and healthier. With MOD Dermatology in Bellevue's botox injections, there is the ability to customize the areas that you want to change.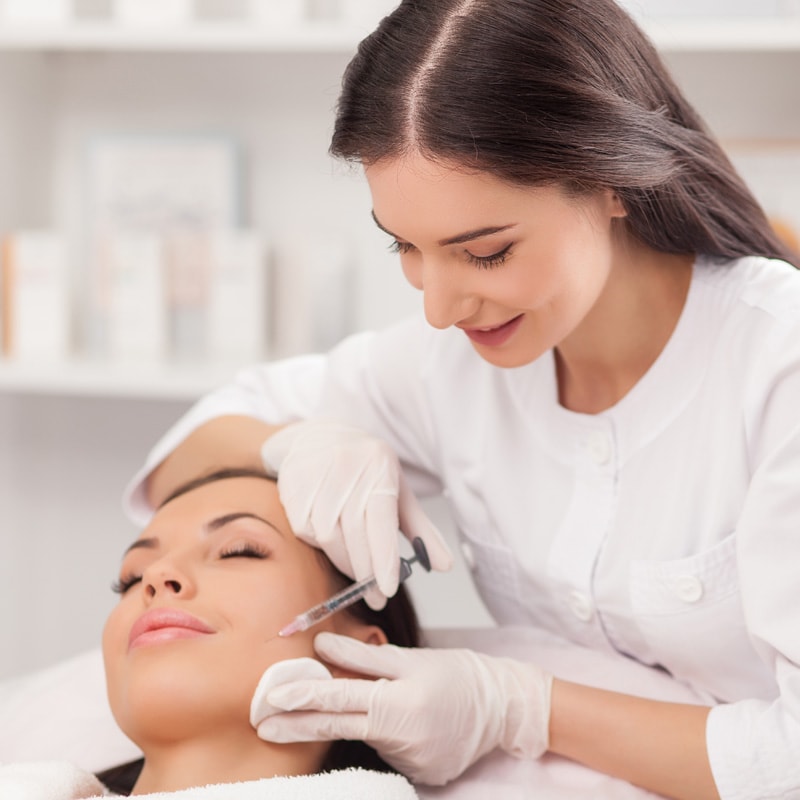 FILLER TREATMENTS
A filler treatment is a cosmetic procedure that helps to eliminate signs of aging by minimizing the appearance of wrinkles and fine lines. Filler isn't a one-size-fits-all treatment. Dermal fillers work by restoring lost volume that occurs beneath the skin, which diminishes wrinkles and smile lines. There are many different types of fillers, including calcium hydroxylapatite (Radiesse®), hyaluronic acid (Restylane®, Juvederm®, others), poly-l-lactic acid (sculptra), and more. Our specialists in Bellevue choose the perfect filler, dermal, lip, facial and more, depending on the location you want to be filled and the state of your skin. The results are long-lasting, with little to no risk involved. 
BENEFITS OF FILLER INJECTIONS
ENHANCE YOUR NATURAL BEAUTY
Filler injections can benefit many parts of your face. They can plump up your cheeks, fill in your forehead and smile lines, and minimize the look of scars. They also provide a non-surgical way to change the look of some regions of your face like the nose and chin. These results are almost immediate and enhance your natural beauty.
Our specialists at MOD Dermatology in Bellevue work with wrinkle fillers, dermal fillers, lip fillers, and other facial fillers daily. Our Bellevue office has years of Botox® injection experience. Contact us today to schedule your consultation!