Surgical Dermatology
At MOD Dermatology, we employ various procedures, including surgical methods, to treat various types of skin cancers. Surgical dermatology allows us to tackle the most serious of conditions, like melanoma, as well as benign growths, in an effective manner.
Surgical Cancer Treatments
We offer surgical dermatology in Bellevue, NE, to help with skin cancer treatments. The most common cancers we treat are:
Basal cell carcinoma
Squamous cell carcinoma
Melanoma
Non-melanoma skin cancers traditionally respond well to surgical procedures, which allows us to provide the help you need. 
Our experts can also effectively diagnose melanoma early, which is crucial when dealing with this serious type of skin cancer. Mohs surgery is one of the most effective and advanced treatments we offer for melanoma.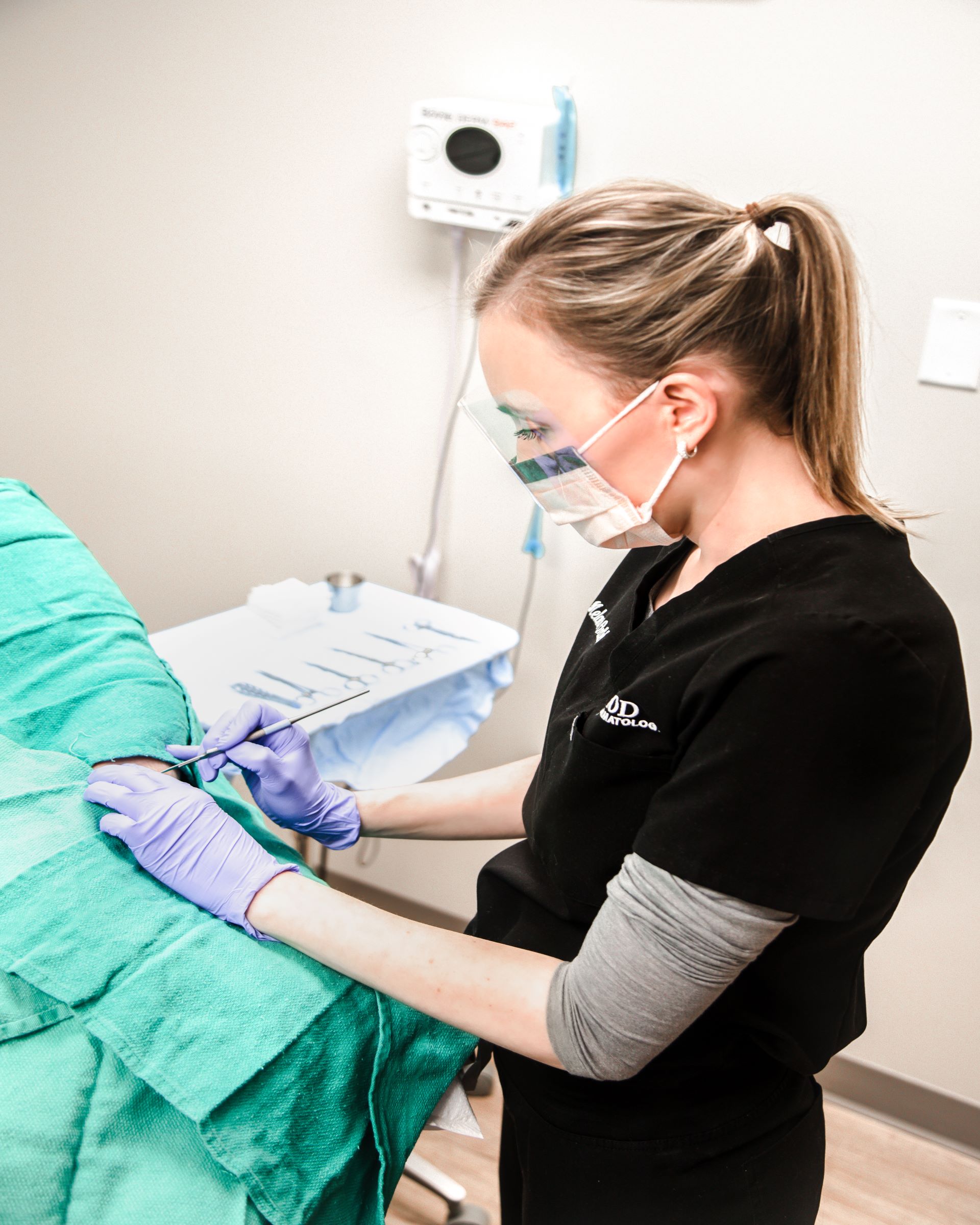 Benign Growths
At MOD Dermatology, we can also effectively remove benign growths. As you age, you may notice more lumps and spots appearing on your skin. These can include freckles, skin tags, moles, and liver spots. 
Most of the time, these growths are harmless, but you may want to remove them for aesthetic reasons. At our center, we will assess the growths to determine the best way to handle them, focusing primarily on your needs and considerations.
Our Surgical Sessions
We offer these surgical procedures on-site using topical anesthesia. This can prevent the risks associated with general anesthesia as well as the costs involved with a hospital stay. Topical anesthesia can also help avoid a long recovery.
Surgical Dermatology in Bellevue, NE
Surgical intervention is sometimes necessary for the treatment of skin cancer. It is also a good option to remove skin growths for aesthetic reasons. At MOD Dermatology, we offer effective surgical options for all manner of skin conditions. 
With our patient-focused approach, we can customize treatments to fit your individual needs and goals. Call us today to schedule an appointment!