BELLEVUE NAIL DISEASES & DISORDERS TREATMENT
The health of your nails typically correlates to your overall health. If you notice changes within your nails apart from the normally smooth surface and solid coloring, this could be an indication that there is an underlying health issue. Our certified dermatology providers at MOD Dermatology have years of experience evaluating and treating a variety of nail diseases. Contact our specialists today for a nail disease treatment evaluation! 
COMMON NAIL DISEASES AND NAIL ABNORMALITIES
Nail fungal infections, (Onychomycosis) is one of the most common nail diseases and typically cause discolored, crumbly nails. Other common nail conditions include: psoriasis, onycholysis, paronychia, and Brittle Nail Syndrome.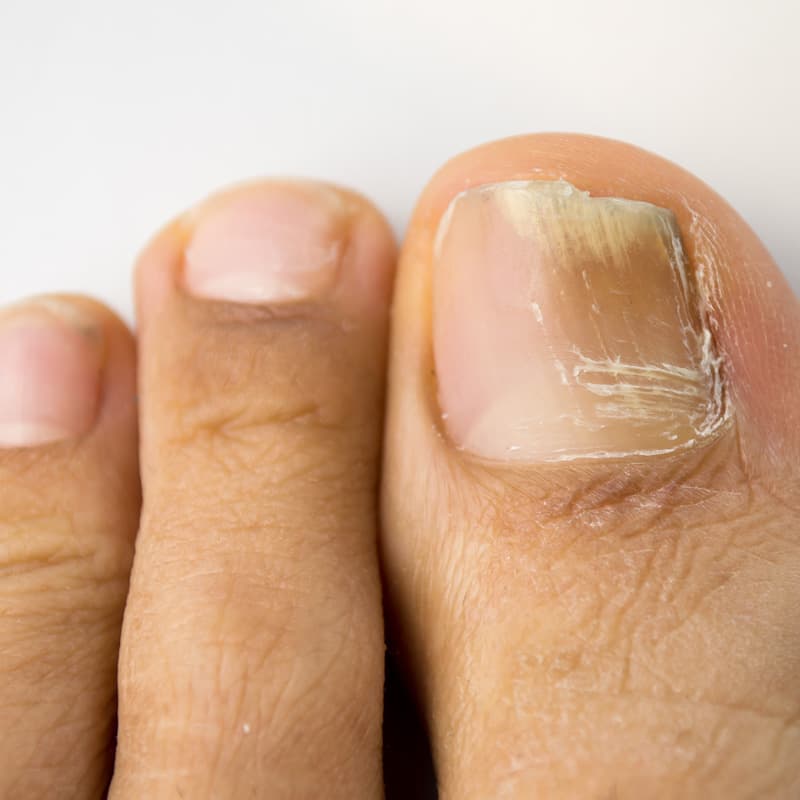 WE TREAT NAIL DISEASES AND DISORDERS IN BELLEVUE
MOD Dermatology offers our patients with nail diseases and nail fungal infections treatment options to restore your nail health. When you come in for an appointment, our dermatology providers will evaluate the affected nails and determine the best treatment option for your nail disease. 
If you are suffering from a nail disease or disorder, call us today to schedule your appointment!