Bellevue Acne Treatment
MOD Dermatology in Bellevue, NE, specializes in finding the best acne treatment plan for your type of acne because acne treatment is not a one-size-fits-all kind of solution. Drug store products might help a little, but going to a professional dermatologist who can create a custom plan for your skin will provide you with the best results.
What is Acne?
Acne is a prevalent skin condition characterized by pimples, blackheads, and whiteheads. It is normally caused when oil and dirt build up in the hair follicles and clog them. Pimples and blackheads can appear in a variety of places on the body, including but not limited to your face, chest, back, and shoulders. 
COMMON ACNE SYMPTOMS
There are a number of types of symptoms that you can experience if you have acne. Red, swelled-up spots also known as pimples are the most associated with acne. Clogged hair follicles can create blackheads which are open pores that appear black. Whiteheads, which are closed clogged pores, are also fairly common.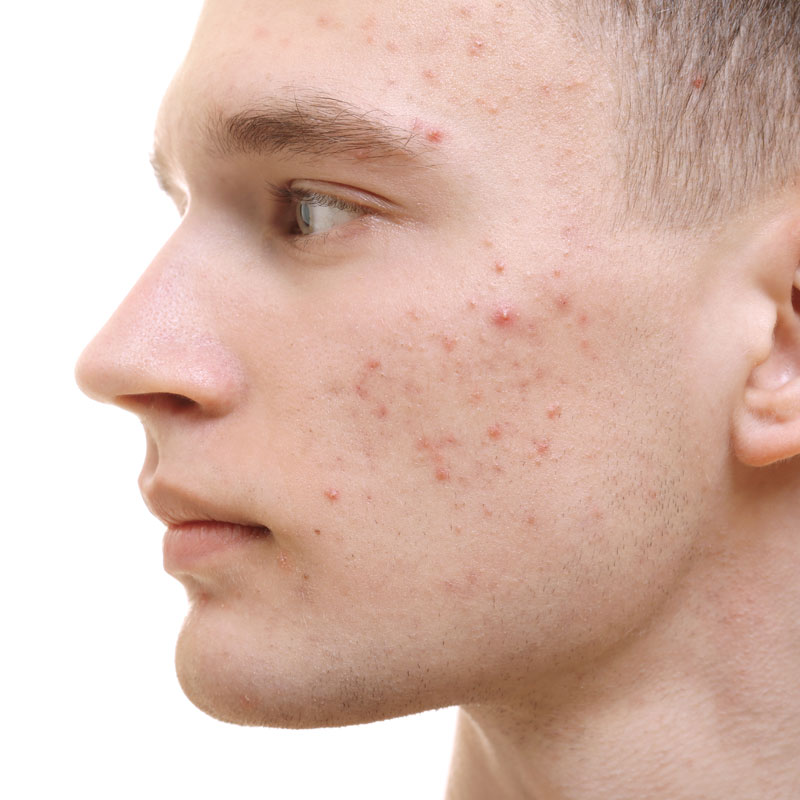 COMMON ACNE MYTHS
While acne can be more prevalent in teenagers, people of all ages are susceptible to acne. 
Acne Will Go Away As You Age
While acne is more prevalent in younger adolescents, it does not necessarily go away by itself as we grow older.
Using Lotion Or Oils Causes Acne
Contrary to popular belief, lotion will not cause acne. In fact, if your skin is kept dry it tends to overproduce oil, causing acne.
ACNE TREATMENTS
At MOD Dermatology Bellevue, we treat acne, pimples, and blackheads with a number of different services. The best type of treatment is dependent on your individual skin type. Our professionals in Bellevue will develop an acne treatment plan to achieve what you want for your skin. Our Bellevue location also offers acne scar treatments to reduce scarring. 
ACNE TREATMENT SERVICES THAT WE OFFER INCLUDE THE FOLLOWING:
Chemical Peels
Facials
Microneedling
Microdermabrasion
Extractions
Topical Creams
Acne Scar Treatments
& More!
START YOUR PERSONALIZED ACNE TREATMENT!
To speak with one of our dermatologists and start your personalized acne treatment plan, call Bellevue's MOD Dermatology today!