ACNE TREATMENT IN GRETNA, NE
At MOD's dermatology clinic in Gretna, NE, we have years of skin care service experience creating the perfect plan to fight peoples' acne and achieve their desired skin results. Everyone's skin is different, so acne treatment is not a one-size-fits-all situation. Creating a customized plan for your skin will allow for more effective treatment and quicker healing.
WHAT IS ACNE?
Acne is a common skin condition caused by clogged hair follicles, either from excessive skin oil (also known as sebum) or dead skin cells. The blockage creates what most people commonly know as pimples, blackheads, and whiteheads. Contrary to popular belief, people of all ages and genders can experience this inflammatory disorder.
FACTORS THAT INCREASE THE RISK OF ACNE
While almost anyone can experience acne, certain factors might increase your risk of this common skin condition. Hormones play a big part in whether someone might experience acne. Certain medications can also affect a person who may be more prone to acne. Age is a big factor as well. While any aged person can get acne, it is more common in teenagers.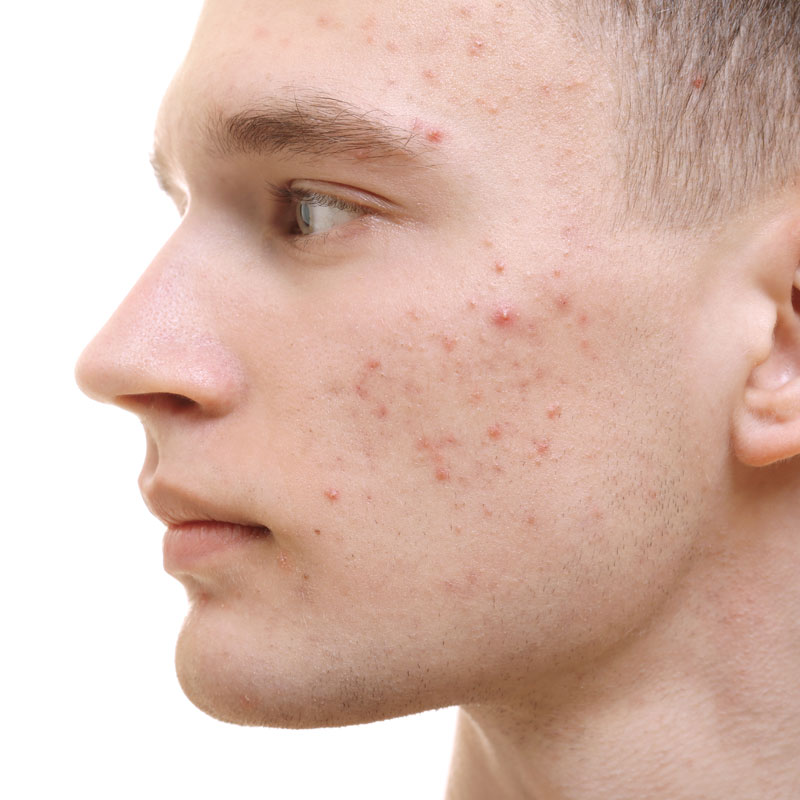 1. You Need To Wash Your Face More
While washing your face can help clear up dirt, a lot of acne is caused by hormones that can't be fixed by face washing.
2. Spot Treatments Can Get Rid Of Pimples Overnight
Some spot treatments may help reduce the appearance of pimples, but there is no quick miracle cure to completely rid yourself of pimples.
3. Popping Pimples Will Get Rid Of Them
Unless an extraction is done by a professional dermatologist, popping a pimple will likely create scarring and ultimately prolong the healing process.
ACNE TREATMENTS
At MOD's dermatology clinic in Gretna, we offer several skin care services that can help treat your acne. The best type of treatment is dependent on your individual skin type. Our specialists will create a personalized plan to heal your problem areas and boost your self-esteem. 
ACNE TREATMENT SERVICES THAT WE OFFER IN GRETNA INCLUDE :
Chemical Peels
Facials
Microneedling
Microdermabrasion
Extractions
Topical Creams
& More!
START YOUR PERSONALIZED ACNE TREATMENT!
Your bright and clearer skin is waiting! Contact our dermatology clinic in Gretna, NE, to schedule your consultation.