MEDICAL AND PEDIATRIC DERMATOLOGY IN WEST OMAHA
MOD Dermatology specializes in medical dermatology in the West Omaha area. If your child is experiencing skin, hair, or nail problems, our office is ready to help your child reach optimal skin health. From hair loss and nail diseases to acne and skin examinations, we are your number-one pediatric dermatology clinic in West Omaha. 
Contact MOD Dermatology today to schedule an appointment!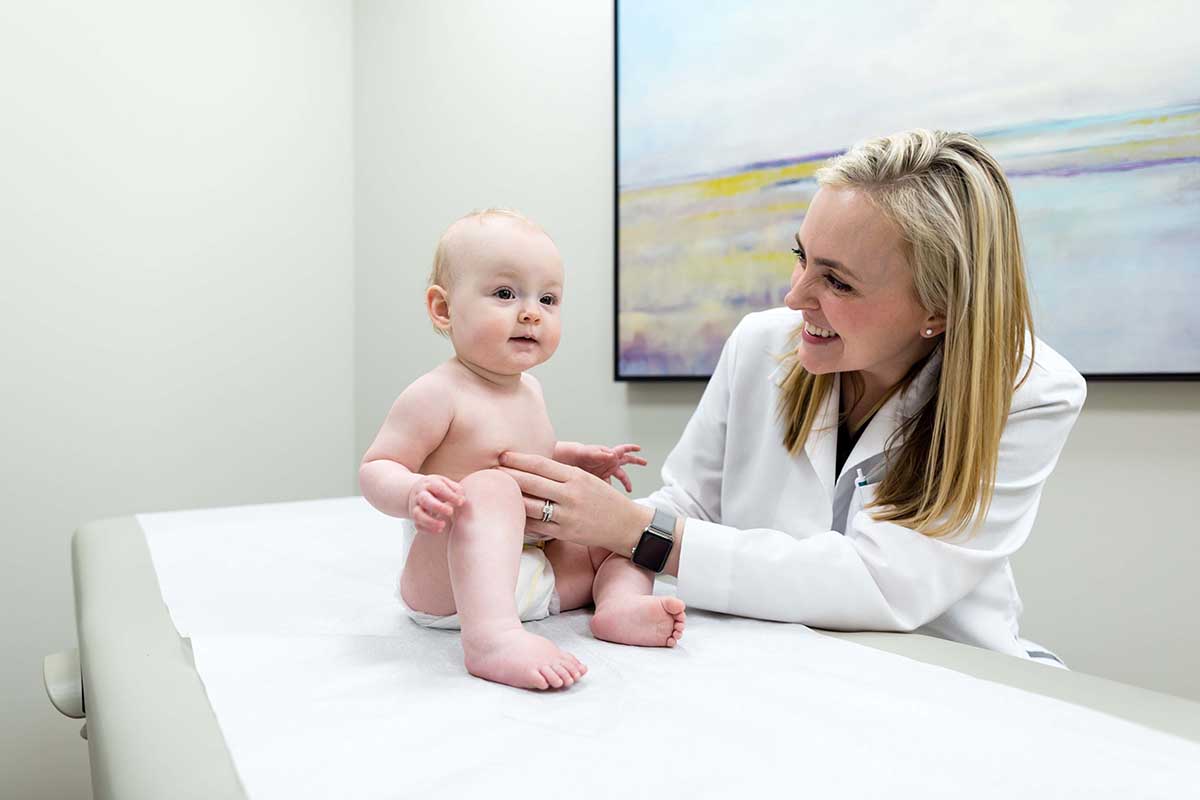 MEDICAL DERMATOLOGY FOR ADULTS AND CHILDREN
Our certified dermatologists are equipped to treat patients of all ages with a variety of conditions within the skin, hair, and nails. Whether you are looking for an annual exam or are worried about a skin issue, MOD Dermatology provides premier medical dermatology care to our West Omaha clients. 
Some of the most common issues we offer treatment for include the following:
Acne is not just present in adolescents; it also affects adults. Our office regularly treats a variety of different cases of acne.
If you are experiencing excessive redness of the face, visible blood vessels, or sensitive skin, you may be affected by rosacea. 
Hair loss can have a strong effect on your mental health. Thankfully, our medical dermatologists are equipped to treat your hair loss or alopecia. 
There are numerous types of skin rashes a person can be affected by. It is important to receive an examination to determine the type and severity so we can most effectively treat the affected area. 
Eczema and atopic dermatitis
MOD Dermatology offers the most recent technology to treat eczema and atopic dermatitis. Our Daavlin Neolux phototherapy unit offers the ability for effective in-office light therapy.
If you start to notice a change in the shape, color, or sensitivity of your nails, we recommend scheduling a consultation with our certified dermatologists. 
We offer numerous effective and safe treatment options for those struggling with psoriasis. Call our office today to schedule an exam with Dr. Ortleb or Physician Assistant Amy K. Price.  
Skin examinations help detect skin cancer early on when it is easier to effectively treat. 
Our office is committed to treating vitiligo and working to restore your confidence. 
The majority of people will experience some type of wart in their lifetime. While they are typically harmless, it isn't uncommon for people to want them removed. 
COSMETIC AND SURGICAL DERMATOLOGY
For those who are looking to enhance their skin appearance through nonsurgical procedures or want the removal of benign or cancerous growths, MOD Dermatology offers both cosmetic and surgical dermatology. 
Cosmetic Dermatology
If you are unsatisfied with your appearance due to a skin issue, cosmetic dermatology seeks to help restore a person's desired look by reversing signs of aging and treating other skin conditions. Among the most common treatments in our office include botox, microneedling, chemical peels, scar treatment, and more. 
Surgical Dermatology
Surgical Dermatology involves the diagnosis and treatment of the skin, hair, and nails through surgical techniques. Dr. Ortleb has years of education and experience helping our West Omaha medical dermatology clients through skin growth removal. 
WEST OMAHA'S TRUSTED PEDIATRIC DERMATOLOGIST
For all of your medical and pediatric dermatology clinic needs in West Omaha, MOD Dermatology provides excellent service and results. Call us today to schedule an appointment!