WEST OMAHA WART REMOVAL & MOLLUSCUM TREATMENT
Laser & Skin Growth Treatment 
Have you ever had a painful wart on an inconvenient area of the body? While relatively harmless, warts can be an unsightly nuisance that most people don't want to live with.
MOD Dermatology offers various treatment options for warts and molluscum for clients throughout the West Omaha area. This includes surgical removal when possible, and less invasive options like laser therapy.
What Are Warts?
Warts can manifest in several different ways, but all of them are the result of the human papillomavirus. The most common warts are genital warts, plantar warts, and flat warts. Nearly everyone will experience having a wart at some point in their life.
While warts themselves are generally harmless, the virus from which they stem is not. In most cases, the virus can be spread if someone else comes into contact with certain warts. To eliminate this risk and resolve the appearance of warts, most people seek removal treatment.
It is important to always have your warts assessed and evaluated by an expert dermatologist to rule out skin cancer. Some warts can resemble squamous cell carcinoma, and this must be ruled out prior to removal methods. Wart treatment options include cryotherapy, salicylic acid, laser treatments, and candida antigen injections. Contact MOD Dermatology in West Omaha for wart removal treatment!
What Is Molluscum?
Molluscum is a skin condition commonly found in school-aged children, but it can also be present in sexually active adults or immunosuppressed individuals. With this condition, small round lesions appear in various areas of the body. They can become itchy and irritating if left untreated.
MOD Dermatology offers a selection of treatments to address molluscum, including topical tretinoin, cryotherapy, curettage, and extraction. We offer effective molluscum treatment at our West Omaha clinic to help you achieve molluscum-free skin!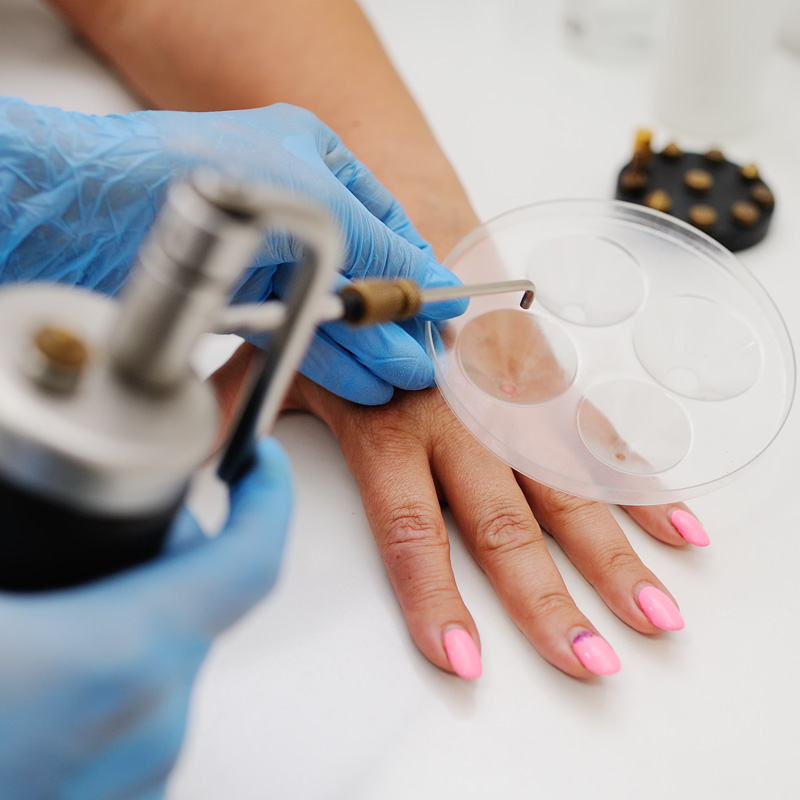 Wart Removal at MOD Dermatology
If you have an uncomfortable wart or an unsightly growth, MOD Dermatology can help. We offer the community of West Omaha wart removal and molluscum treatment for clients. This includes surgical removal and non-invasive options. Contact us online or by phone to find out more about these treatments.