WEST OMAHA SURGICAL DERMATOLOGY
West Omaha is a vibrant location that offers outdoor fun, like the trails at Zorinsky Lake Park and bird-watching opportunities at the Bluestem Prairie Reserve. However, enjoying everything West Omaha offers can be more difficult if you have dermatological issues.
Don't let blemishes keep you from enjoying your life. MOD Dermatology in West Omaha, offers the surgical dermatology services you need to feel your best.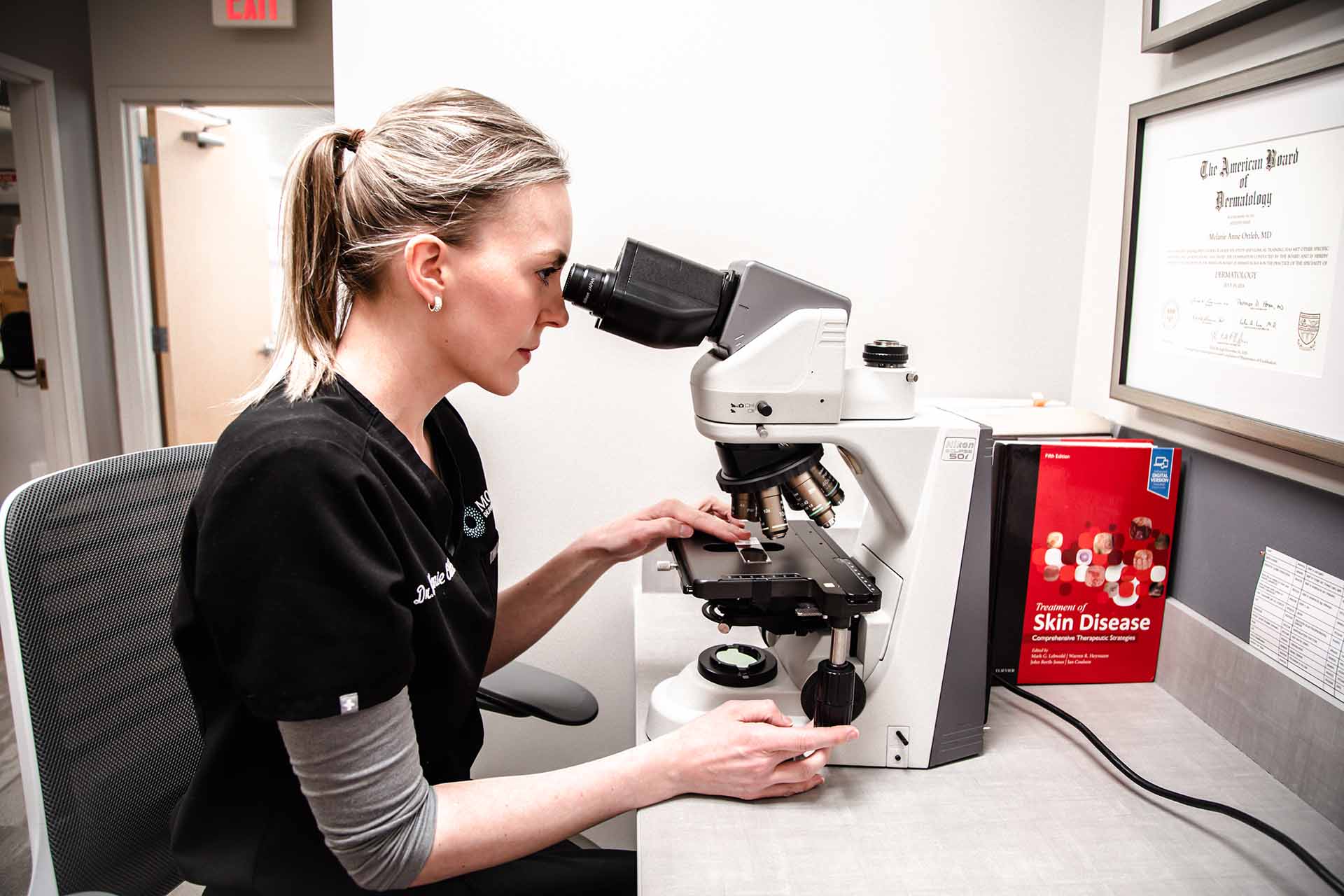 Skin Cancer Treatment
We offer skin cancer testing and treatment at our West Omaha medical spa for the two major types of skin cancer:
Skin cancer is easier to treat when caught early! If you are regularly exposed to the sun without protection or if you use tanning beds often, we recommend that you stop by our location for a cancer screening.
If you do have skin cancer, our surgical dermatologists offer excellent treatment options in West Omaha to give you the best chance at a full recovery.
Benign Growth Removal
At MOD Dermatology in West Omaha, we offer treatment and removal of non-cancerous growths, including:
Skin tags
Moles
Cysts
Lipomas
Although these conditions do not usually affect your health, they can be uncomfortable and bothersome, so removing them can be a good option. Our team will conduct a thorough assessment to ensure we know what the growth is and how best to treat it.
The treatment options we offer depend on the kind of growth you have. We rely on creams, laser therapy, and other procedures including surgical removal. Our surgical treatments require only local anesthesia, and we perform them right in our office. Whether you need skin cancer, cyst, or mole removal in West Omaha, our team of skin experts is here to provide exceptional care! 
Turn to MOD Dermatology
MOD Dermatology in West Omaha offers the surgical dermatology services you need in West Omaha. By relying on experts like us, you can get cancer testing and treatments — as well as benign growth removals — to help you look and feel your best. Contact our team today to get started.