WEST OMAHA COSMETIC DERMATOLOGY
MOD Dermatology offers various cosmetic services including chemical peels, microneedling, fillers, and Botox to the West Omaha community. When you develop fine lines, loss of volume, or other skin concerns, you may be looking for a quick solution. Beauty store products promise rapid results, but how many of them truly work? A more effective way to transform your appearance is through cosmetic dermatology treatments.
At MOD Dermatology, we offer a wide selection of cosmetic dermatology options, including Botox and dermal fillers. These services are available to clients throughout West Omaha and the surrounding area.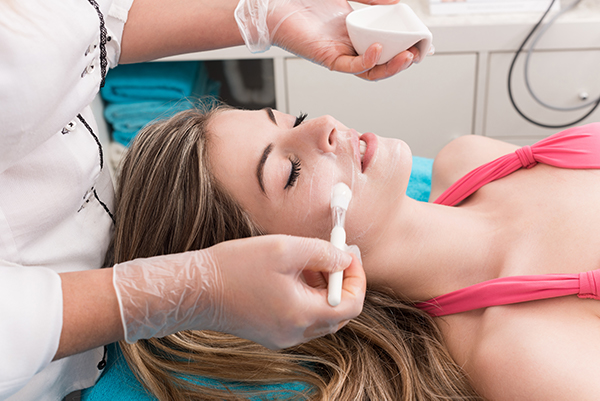 Cosmetic Procedures at MOD Dermatology
From dermal fillers to chemical peels, the experienced team at MOD Dermatology does it all. Some of the aesthetic procedures we offer include:
Botox and Neuromodulators
MOD Dermatology offers exceptional Botox services in West Omaha. Botulinum toxin, aka "Botox," injectables work through the process of neuromodulation to reduce fine lines and wrinkles. We offer a variety of neuromodulators including Botox, Dysport, and Xeomin. When injected beneath the skin, neuromodulators can diminish your existing fine lines and prevent more from forming. Our Botox specialists here in West Omaha are dedicated to helping you achieve natural-looking results and rejuvenated skin.
Dermal Fillers
Are you looking for filler treatment in West Omaha? Dermal fillers aim to enhance volume beneath the skin to create a more youthful appearance or accentuate certain facial features. Fillers use synthetic hyaluronic acid and other solutions to add subtle, natural-looking volume to your face. Fillers from our West Omaha medical spa are administered by our highly trained professionals, helping you achieve your aesthetic goals and feel confident with your appearance.
Microneedling
MOD Dermatology in West Omaha loves microneedling because of its remarkable benefits for skin rejuvenation and transformation. Microneedling is a facial rejuvenation procedure that makes microscopic punctures in the skin to stimulate a healing response. The healing response stimulates the body's collagen production. Microneedling treatment from our West Omaha medical spa can resolve many common skin concerns, including age spots, fine lines, and scarring.
Chemical Peels
Chemical peels can revive your complexion and resolve several aesthetic concerns by removing the outermost layers of the skin. Peels use a chemical solution to dissolve these layers, revealing healthier skin underneath.
Medical Dermatology and Cosmetic Dermatology
MOD Dermatology offers both medical and cosmetic dermatology treatments to meet all our patients' needs. Our medical dermatology services address issues like skin cancer, nail infections, and benign growths, while our cosmetic dermatology treatments focus on aesthetic concerns, like age-related changes, uneven skin tone, and acne scarring.
To learn more about our selection of both medical and cosmetic procedures, contact us online or by phone today.