WEST OMAHA FACIAL CHEMICAL PEELS
Do you need acne scar treatment in West Omaha or want to address wrinkles, sun damage, or uneven skin tone? While there are countless products on the market that claim to resolve these concerns, they often produce only subtle results. One of the most effective ways to address these skin care issues and achieve better treatment results is through a chemical peel.
Dr. Ortleb and the skilled team at MOD Dermatology offer a range of skin rejuvenating chemical peel treatments (including TCA, AHA, and phenol peels) to clients in West Omaha.
What Is a Chemical Peel?
A chemical peel is a facial rejuvenation treatment that uses a combination of chemical solutions to dissolve various layers of skin. This can be used to address several skin concerns including acne, wrinkles, scarring, and uneven skin tone.
The Different Levels of Chemical Peels
We offer different levels of chemical peels to the West Omaha community. There are several different levels of chemical peels, each progressing in intensity and depth. MOD Dermatology offers two main levels of peels:
Light
A light chemical peel removes only the outer layer of the skin, the epidermis. This level is ideal for treating fine lines, uneven skin tone, dryness, and acne. Light peels require minimal to no recovery or downtime afterward.
Medium
Medium chemical peels remove the epidermis and the surface of the middle layer of your skin, the dermis. This is a great option for acne scars, uneven skin tone, and moderate wrinkles. Medium chemical peels require a few days of downtime after treatment.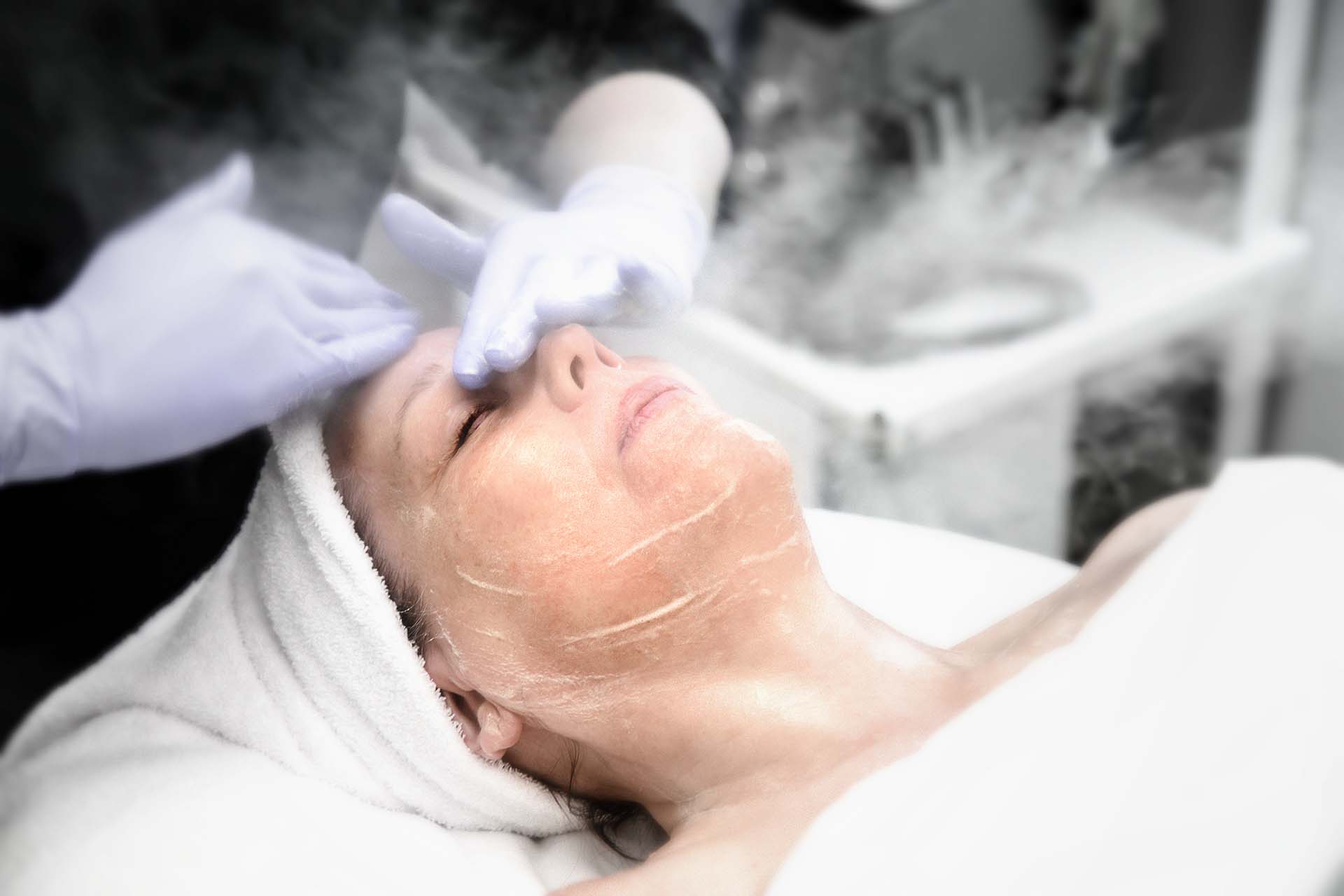 Chemical Peels in West Omaha
Do you want to improve fine lines, scarring, or uneven skin tone? Our medical spa in West Omaha provides chemical peels that provide a minimally invasive way to improve the texture and appearance of your skin.
At MOD Dermatology, we offer a variety of chemical peel options. Whether you need a phenol peel from our West Omaha clinic or acne scar treatment, MOD Dermatology has got you covered! Our providers can determine the right options for you based on your individual goals and medical history so that you can enjoy the best results. To schedule your consultation appointment, contact us online or by phone today.