FACIALS
Professional Facials Near Papillion, NE
Professional facials are highly effective in rejuvenating the skin and restoring a clear complexion. When using our certified dermatologists near Papillion for your facials, you can feel confident knowing you're working with true professionals for the best results. MOD Dermatology near Papillion offers hyaluronic and salicylic acid treatments that aid in the moisturization and cleansing of pores. We offer facials that treat a variety of skin concerns, including dryness, inflammation, textured skin, blackheads, and acne.
If you suffer from dry skin, our hyaluronic acid treatments aid in rehydration and moisture retention. Vitamin C is added to our facials to help brighten and restore your skin. TCA peels can be used to even skin tone and reduce the appearance of wrinkles. If acne and blackheads are a common occurrence, MOD Dermatology offers clarifying facials that purify your skin and aid in removing those imperfections. No matter your skin type, we have a facial that is right for you. Call our skin clinic near Papillion today to schedule your appointment!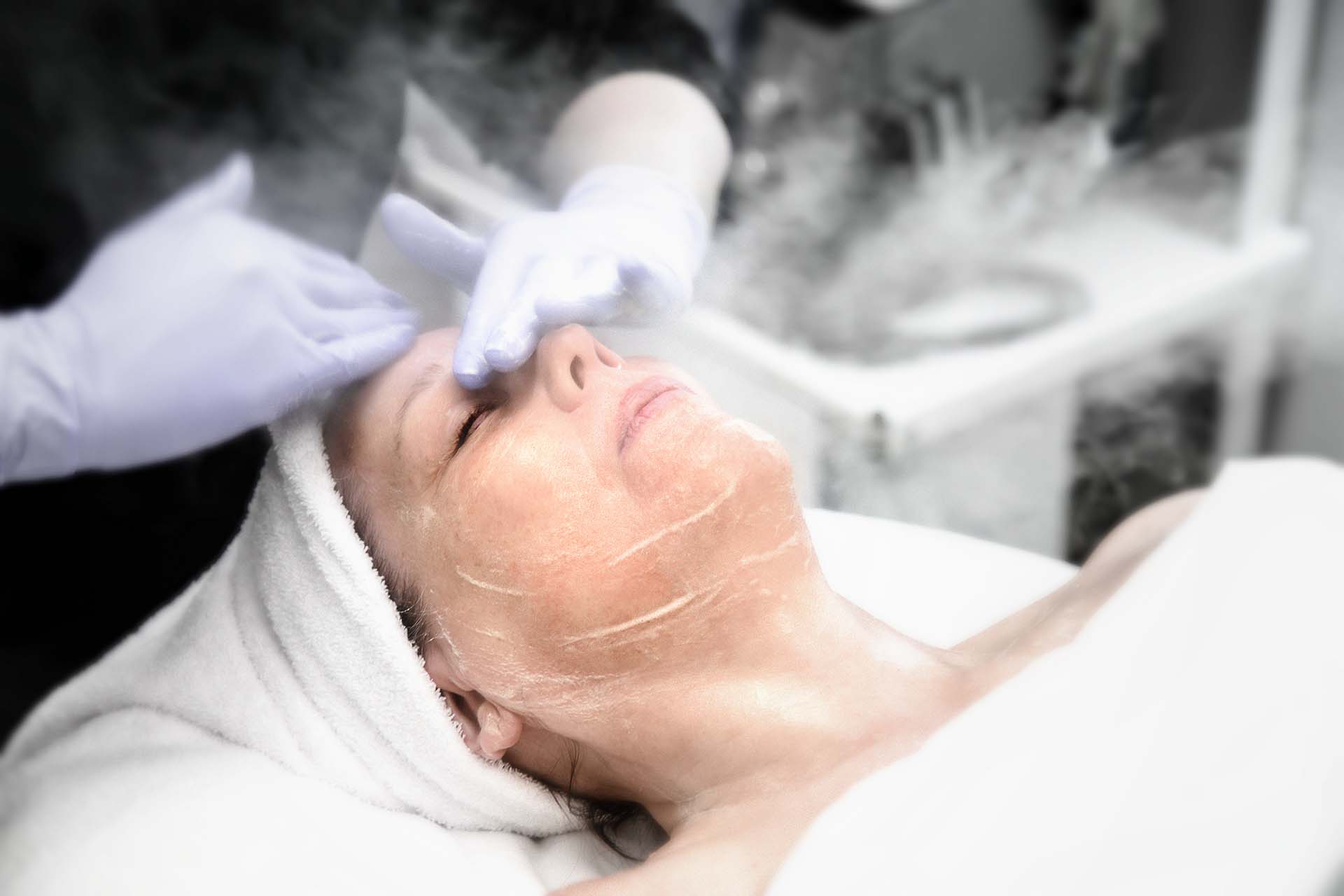 BENEFITS OF FACIALS
By having our professional dermatologists near Papillion perform your facial treatment, you will receive care that helps restore your skin at a cellular level. Your licensed aesthetician is a skincare expert and can recommend facials that fit your exact needs. Anyone can benefit from a facial! From detoxification and evening out skin tone to helping your skin absorb products more effectively, facials have numerous benefits. Not only will you leave our skin clinic with glowing skin, but you'll also feel relaxed and rejuvenated because a professional facial reduces muscle tension in the face and neck. For those with sensitive skin, we offer ingredients that prove gentle and soothing to the applied area. Maximize your skincare regimen by adding routine facials into the mix!
MOD Dermatology is a trusted provider of professional facials near Papillion. Call today to schedule your appointment and see the difference a facial treatment can make for your skin!