Mohs Surgery
Mohs surgery is one of the most effective treatments for non-melanoma skin cancer and some forms of melanoma. At MOD Dermatology, we offer Mohs surgery in Papillion, NE, to help treat — and often eliminate — skin cancer. Read more about this surgical procedure and how it can help.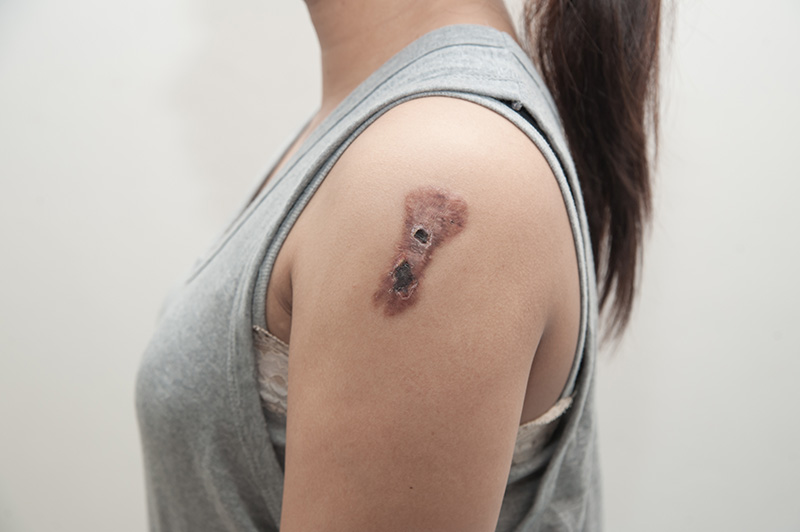 Mohs Surgery: What It Is
Mohs surgery, offered in Papillion, NE, is a procedure that involves removing layers of skin that contain cancer cells and analyzing them immediately to find out whether we need to remove more layers. 
It is an improvement on traditional skin cancer surgery, which removes the cancerous tissue as well as surrounding healthy tissue. With Mohs surgery, we can leave healthy tissue untouched. 
Mohs surgery is best suited for:
Aggressive cancers
Large cancers
Cancers with undefined borders
Cancers with a high risk of recurrence
Cancers in areas with low tissue density 
This option lets us verify that we have removed all cancer cells at the time of the procedure instead of having you return for multiple treatments. Not only does this save time, but it also helps you recover more rapidly. 
Our center for basal cell and squamous cell carcinoma treatment in Papillion, NE, has an on-site lab that allows us to analyze the skin layers we remove while you wait. We can then quickly know if we need to remove another layer to completely get rid of your cancer. We only use topical anesthesia for Mohs surgery. 
With this surgical procedure, we treat squamous cell carcinomas and basal cell carcinomas for patients in Papillion, NE. Depending on the stage and type of melanoma you have, we may also rely on this procedure.
Mohs Surgery in Papillion, NE
If you have non-melanoma skin cancer or certain types of melanoma, Mohs surgery, available in Papillion, NE, could be a great treatment option. At MOD Dermatology, our surgical experts offer this incredible treatment. Schedule a consultation today to learn more!