Surgical Dermatology
Our surgical dermatology clinic in Gretna provides surgical treatments for serious skin conditions that can affect your overall health. 
At our center, we offer surgical dermatology in Gretna to help patients with various skin concerns, including non-melanoma skin cancers.
We offer treatments for basal cell carcinoma. This starts in the cells within the skin that produce new skin cells as old ones die and can be caused by long-term exposure to UV radiation. We also provide surgical treatments for squamous carcinoma, which affects the middle and outer layers of your skin.
Our expertise also allows us to properly diagnose and treat melanoma. Melanoma is the most dangerous of skin cancers, affecting the cells that produce melanin. It can spread to other organs in your body if not caught quickly, making diagnostics one of our focuses. 
At our center, we offer the latest techniques in the treatment of melanoma to provide the kind of care you need to treat and even help prevent this cancer.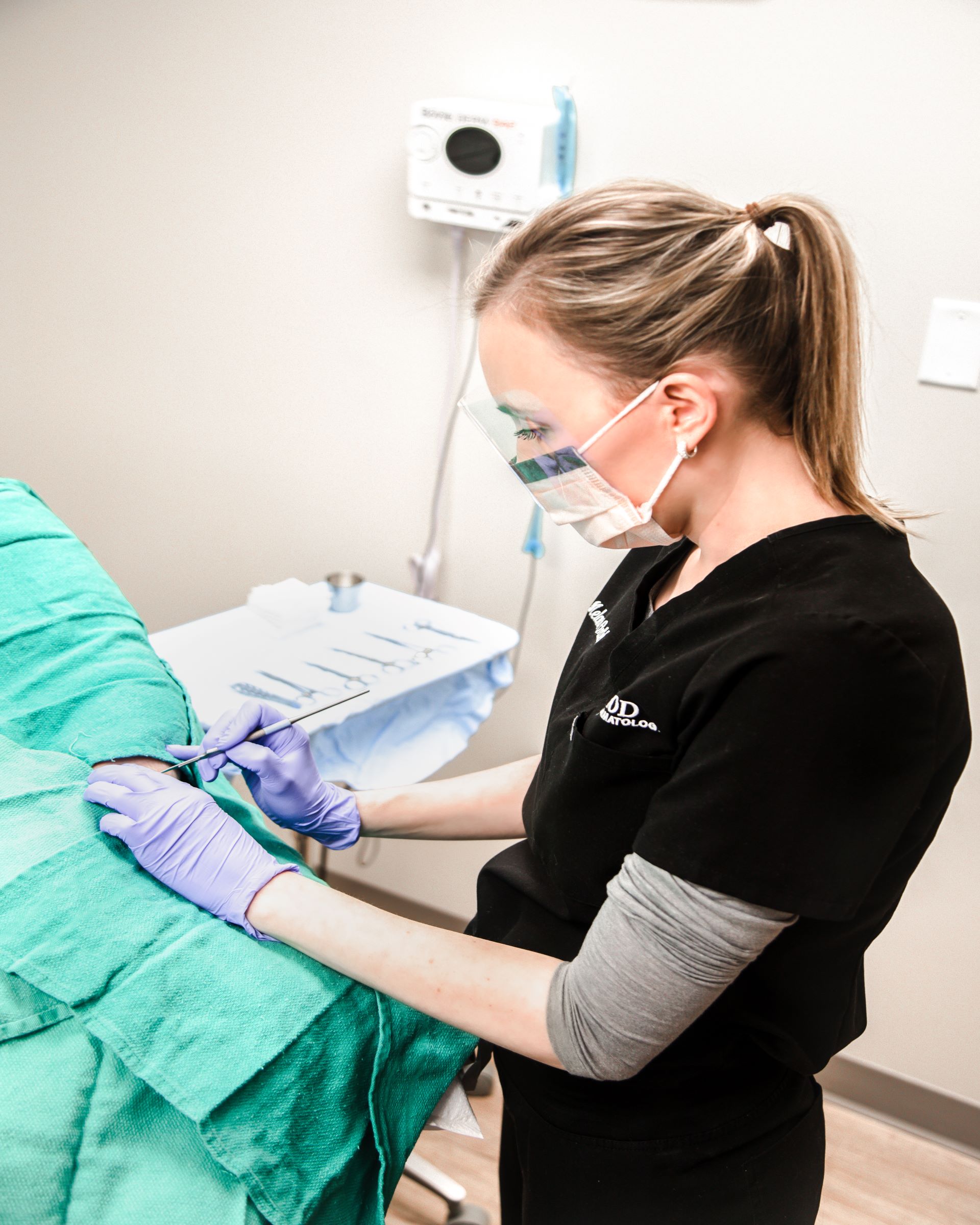 At MOD Dermatology, we also provide surgical removal of:
Atypical or dysplastic moles
Lipomas
Cysts
We offer these procedures in-office and only use local anesthesia, allowing patients to avoid the risks of general anesthesia and the expense of a hospital stay. We do our best to get our patients back to their lives without the hassle of a long recovery process.  
Experts at Surgical Dermatology in Gretna 
If you need surgical dermatology in Gretna, NE, for mole, lipoma, or cyst removal, turn to experts who have spent years offering science-based services. We focus on our patient's needs to be able to provide the quality care you can depend on. 
We can help treat the skin conditions that affect your health while also helping you prevent further skin damage. Turn to MOD Dermatology in Gretna for the surgical dermatology treatments you need. Call now to request an appointment!