Mohs Surgery
Mohs surgery is one of the most effective and precise treatments for skin cancer. We offer Mohs surgery to help treat common skin cancers in Gretna, NE, including basal cell carcinoma, squamous cell carcinoma, and some forms of melanoma.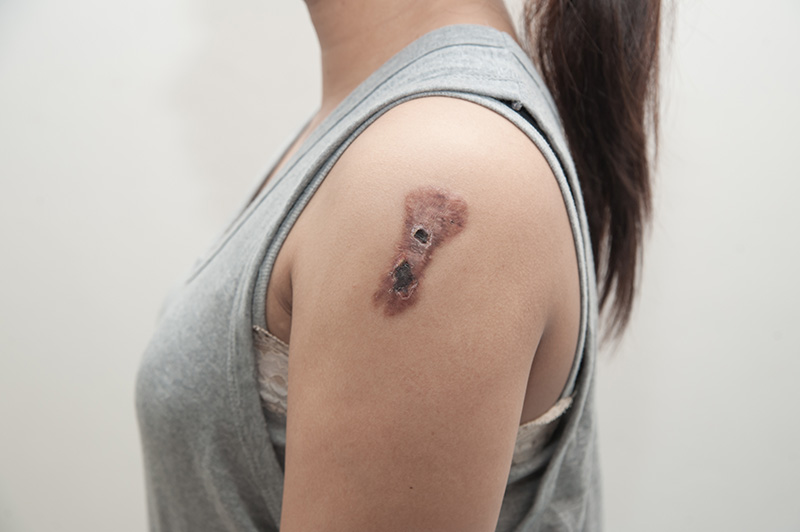 What Is Mohs Surgery?
Mohs surgery is a procedure where we remove thin layers of skin that contain cancer cells. This surgery aims to remove as much of the cancer as possible, leaving only the healthy skin. 
This surgical treatment for basal cell or squamous cell carcinomas at our clinic in Gretna allows us to verify that we have removed all of the cancer cells, decreasing the need for any additional procedures and allowing you to heal more effectively. 
The procedure is done in stages but all in one visit, and it includes immediate lab work on-site. It is also the treatment that has the highest cure rate in cancers that have recurred after other treatments or those that have not received any treatment at all. 
We perform Mohs surgery in Gretna, NE, to help treat skin cancers that:
Have hard-to-define borders
Are large
Are aggressive 
Are in areas where preserving tissue is crucial
Have a high risk of recurrence
Mohs surgery is an outpatient procedure we perform with local anesthesia at our clinic. This helps with the recovery process and ensures you don't face the risks that come with general anesthesia. 
Get Mohs Surgery in Gretna, NE
Mohs surgery, offered in Gretna, for basal cell carcinoma, squamous cell carcinoma, or certain types of melanoma, can provide the help you need.
At MOD Dermatology, we strive to provide our patients with the latest treatment options for the conditions that affect their well-being. With its high success rate, Mohs surgery is one of the best options for skin cancer, like basal cell or squamous cell carcinomas. Call our Gretna treatment center today to speak with us!