GRETNA DERMATITIS & SKIN RASHES 
WHAT IS DERMATITIS?
Dermatitis is a general term used to describe a number of conditions that cause skin inflammation. These conditions are typically characterized by itchiness and rashes. It can affect a small part of the body or it can be spread all over. The most common dermatitis conditions are atopic dermatitis (also known as eczema) and seborrheic dermatitis (also known as dandruff).
DERMATITIS SYMPTOMS
Depending on which condition of dermatitis you might have, the symptoms could be a range of things. The most common symptoms include dry skin, red rashes, itchiness, swelling, and burning skin. If your symptoms start to cause distress, you most likely need to seek a medical professional. Our dermatologists at MOD Dermatology (a skin surgery center in Gretna) have years of experience working with patients who struggle with dermatitis.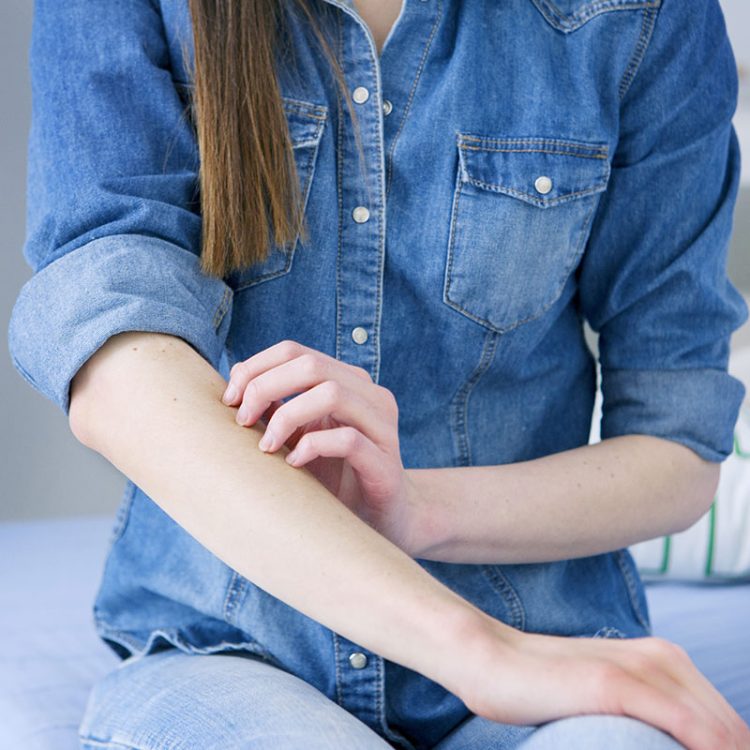 AVAILABLE TREATMENT FOR DERMATITIS
Because of the wide variety of possible reasons for dermatitis, it is important that our specialists design a specific plan exclusive to your exact symptoms and condition. At MOD Dermatology Gretna, we have experience in dermatitis treatments for a wide range of conditions, including but not limited to:
Cutaneous lupus, including subacute cutaneous lupus, discoid lupus, and lupus panniculitis
Bullous pemphigoid, pemphigus vulgaris, and other autoimmune blistering diseases
Herpes Labialis
Dermatomyositis
Lichen planus
Drug eruptions
Graft vs. Host Disease
Morphea and Scleroderma
Erythema multiforme
Stevens-Johnson Syndrome and Toxic Epidermal Necrolysis
Shingles
Because the experts at our dermatology and skin surgery center in Gretna specialize in treating the skin, they are able to diagnose your exact type of dermatitis and can then determine the best treatment plan for you. We might prescribe oral medication or topical corticosteroids which are anti-inflammatory medications that relieve your symptoms. There are also certain treatments that can be injected into the skin, depending on your symptoms.
SCHEDULE YOUR DERMATITIS TREATMENT CONSULTATION IN GRETNA TODAY
Don't let dermatitis continue to make your life uncomfortable! Call our specialists at MOD Dermatology in Gretna to schedule a dermatitis treatment consultation.