NAIL DISEASE TREATMENT IN FREMONT, NE
Nail diseases and disorders are common occurrences for both men and women. Bacterial infections, fungal infections, nail splitting, and abnormal color are all issues that require treatment before they get worse.
At MOD Dermatology in Fremont we offer nail disease treatment for various diseases and disorders.
Common Nail Disorders
The team of dermatology providers at MOD Dermatology in Fremont, NE can diagnose your nail diseases and conditions, and provide the perfect treatment to resolve your concerns. The following are just some of the conditions we offer our nail treatments for in our Fremont office.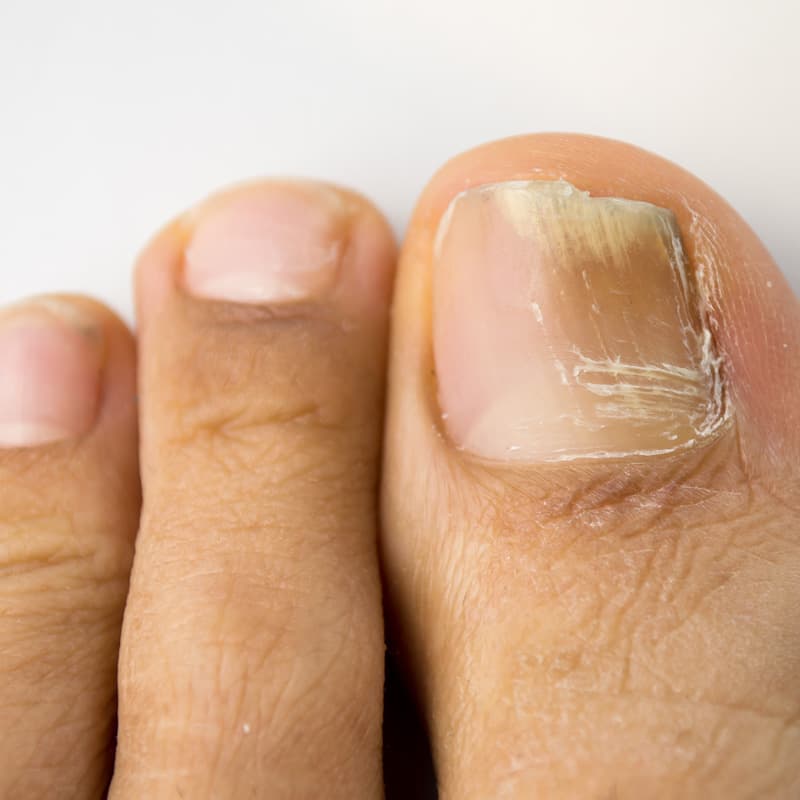 NAIL FUNGUS TREATMENT IN FREMONT, NE
Also known as onychomycosis, nail fungal infections are one of the most common reasons that patients seek treatment for their nails at our Fremont office. Nail fungal infections may present as yellow discoloration, thickening, or crumbling of the nail.
Psoriasis
Psoriasis is an autoimmune condition that can be spread across the body or isolated to specific areas like the nails. When you have psoriasis of the nail, you may experience nail pitting, separation from the nail bed, scaly plaque buildup around the nail, or discoloration.
Lichen Planus
Lichen planus is an inflammatory condition that can cause thinning or splitting of the nails. If not promptly treated, it can eventually lead to complete nail loss.
Onycholysis
Onycholysis is a condition that causes the nail to separate from the nail bed. Onycholysis is usually associated with another underlying condition, such as infection, allergic contact dermatitis, or exposure to certain chemicals.
Brittle Nail Syndrome
Do your nails have ridges, breaks, or vertical splits? This may be onychorrhexis, or brittle nail syndrome. Brittle nail syndrome occurs for a variety of reasons, including chemical exposure, anemia, and thyroid conditions.
MOD DERMATOLOGY'S NAIL DISEASE TREATMENT IN FREMONT, NE
We treat a wide variety of nail conditions and diseases. To find out more about our nail disease treatments, contact our Fremont office by phone or visiting our website.