HAIR LOSS AND ALOPECIA TREATMENT IN FREMONT, NE
Have you noticed an increase in hair fallout or thinning hair? Hair loss affects almost everyone at some point, but when it reaches a noticeable degree, you may need professional treatment.
MOD Dermatology in Fremont, NE offers hair loss treatment options for our patients.
What Is Alopecia?
More commonly known as hair loss, alopecia is a condition that results in thinning hair or increased hair fallout. Hair loss is one of the most common aesthetic concerns, affecting an estimated 80 million men and women. Alopecia can be hereditary or be caused by other factors later in life.
When it comes to hair loss, there are countless products on the market that claim to restore hair growth. While some of these products work, many of them do not produce any significant results.
Oftentimes, hair loss requires professional treatment from expert providers like those at MOD Dermatology.
At MOD Dermatology in Fremont, NE your hair loss or alopecia treatment will require an evaluation of your hair to determine which of these treatments will best meet your needs.
Causes of Hair Loss
Hair loss can occur for a number of reasons. The following are a few of the most common factors that can lead to alopecia or thinning hair:
Infections
Medications
Hormonal fluctuations
Autoimmune diseases
Genetic predisposition
Inflammatory diseases
Physical or emotional stress
Whatever the cause of your hair loss or thinning hair, the team at MOD Dermatology will help you restore your hair growth for a head of thick, healthy hair through either our hair loss or thinning hair treatments offered at our Fremont, NE office.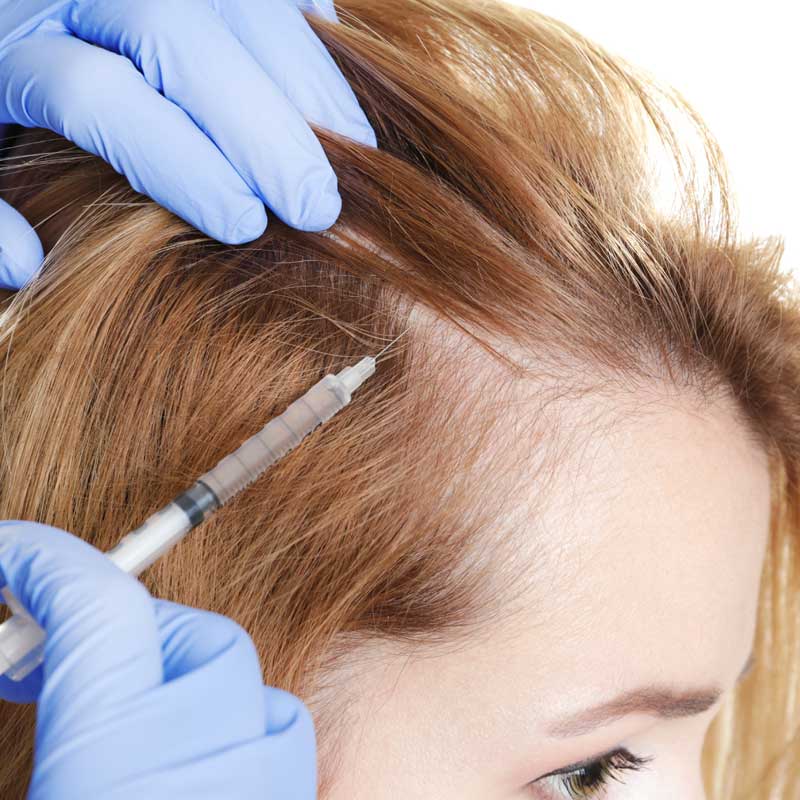 HAIR LOSS TREATMENT IN FREMONT, NE
If you live in Fremont, NE and are in need of a hair loss or thinning hair treatment, our experts at MOD Dermatology can help. Offering a selection of different alopecia treatments, we work with patients to help restore their hair growth. If you're interested in our hair loss or thinning hair treatments at our Fremont, NE office, contact us online or by phone today.