CHEMICAL PEELS IN FREMONT, NE
One of the most popular cosmetic treatments in the world today is the chemical peel. MOD Dermatology in Fremont, NE offers chemical peels, which are simple and effective facial treatments that can resolve a wide variety of complexion concerns.
At MOD Dermatology in Fremont, NE, we offer chemical peels as one of our cosmetic dermatology services.
What Is a Chemical Peel?
Chemical peels are non-invasive, non-surgical cosmetic treatments that can transform your complexion. During a chemical peel, a combination of chemical solutions is applied to your skin to produce a peeling effect in the outermost layer.
The top layer of your skin is dissolved and removed to reveal fresh, healthy skin underneath. The result is a smoother, more even complexion free of most imperfections.
The Benefits of Chemical Peels
At MOD Dermatology in Fremont, we suggest chemical skin peels for a number of aesthetic concerns. When you have a chemical peel at our Fremont office, you can experience the following benefits and more:
Enhanced skin tone and texture
Reduced fine lines and wrinkles
More vibrant, glowing skin overall
Resolved sun damage and age spots
Improvement in the appearance of acne scarring
Another benefit to chemical peels is that they improve the efficacy of your skin care products. When you remove the outermost layer of your skin with a chemical peel, dead skin cells and debris go with it. This helps increase the absorption of skin products and makes your skin care routine more effective.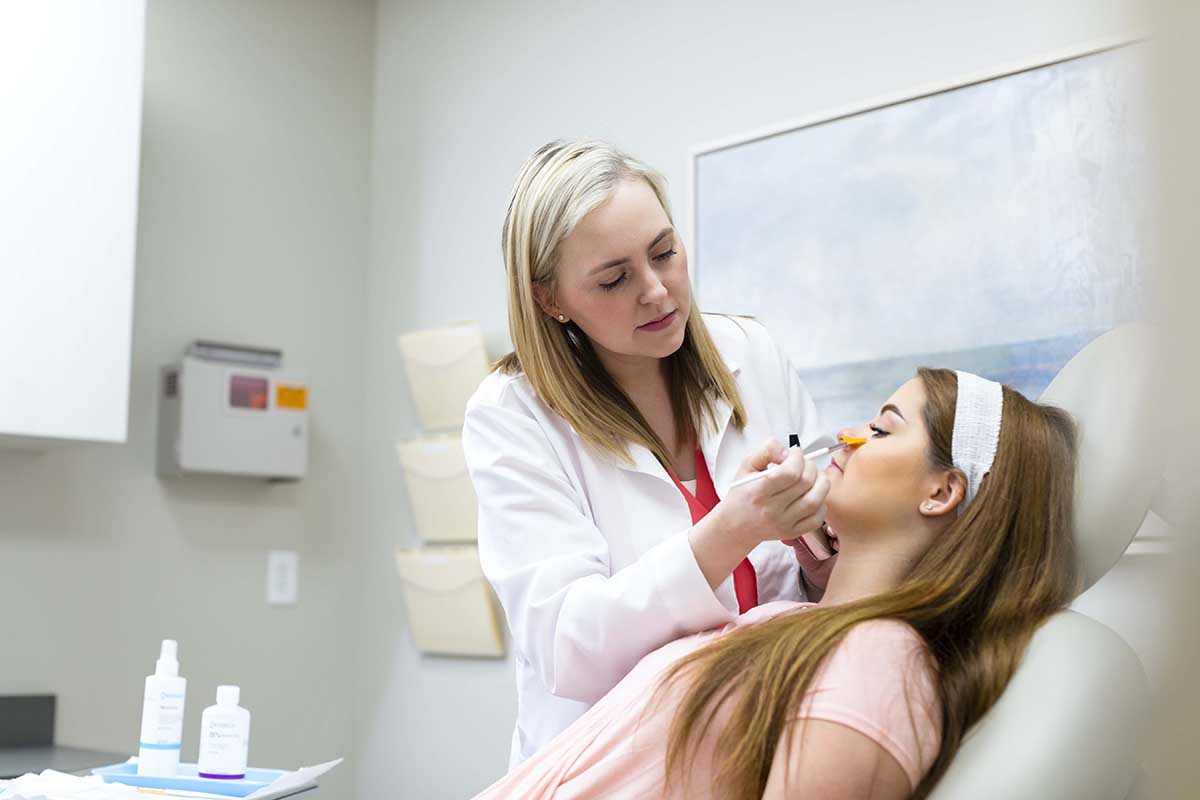 CHEMICAL PEELS AT MOD DERMATOLOGY IN FREMONT, NE
Do you have common skin concerns like age spots, acne scarring, or fine lines and wrinkles? You may benefit from a chemical peel at MOD Dermatology. Our dermatology providers provide chemical skin peels and acne scar treatments locally in Fremont and throughout the surrounding cities.
Contact us online or by phone today to learn more about chemical peels at our Fremont, NE location.