Benign Growth Removal in Fremont, NE
While moles, growths, and lesions can all be signs of skin cancer, some of these concerns are non-cancerous and benign. Benign skin growths are a common occurrence, especially as you age. You may notice things like skin tags, moles, and other growths popping up in different places on your body.
When you have benign growths, you can look to MOD Dermatology in Fremont, NE for skin tag and skin growth removals.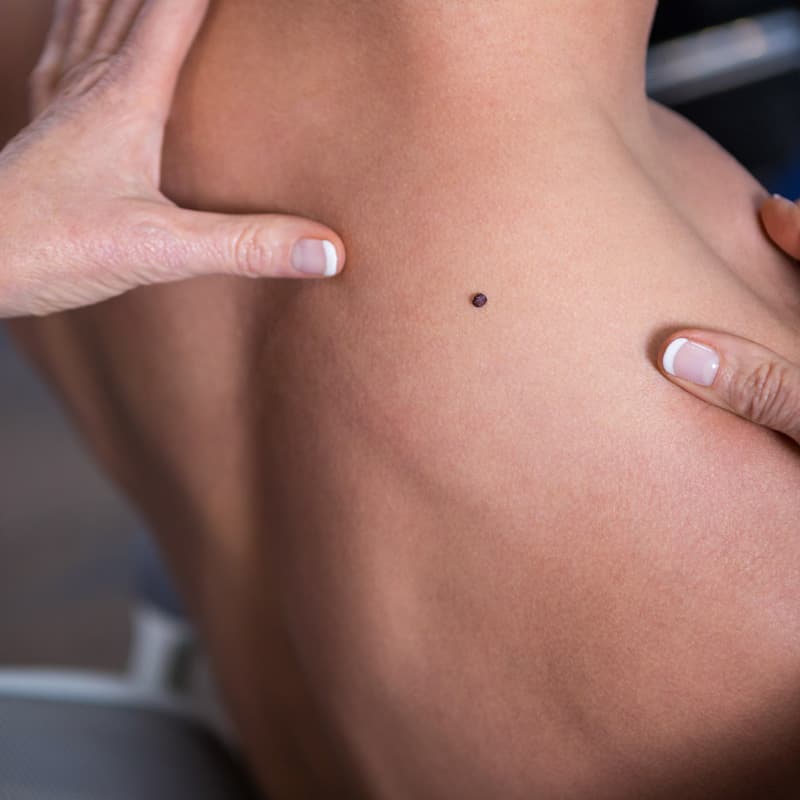 BENIGN SKIN GROWTH REMOVAL IN FREMONT, NE
MOD Dermatology offers a variety of treatments for benign growths. Take a look at some of the different treatments for skin growth removals offered at our Fremont, NE location.
MOLE REMOVAL IN FREMONT, NE
Almost everyone will have a mole at some point in their lives. Moles are generally harmless growths, but some can be cancerous. Even when benign, they can be unsightly and uncomfortable, depending on their size or location. At MOD Dermatology's clinic in Fremont,  we offer benign cancer care with our in-office removal for both benign and cancerous moles.
SKIN TAG REMOVAL IN FREMONT, NE
Skin tags are small, benign growths that do not cause any symptoms, but they can be the result of another underlying condition like diabetes. When a skin tag is in an inconvenient location, you may want it removed. The dermatology providers at MOD Dermatology in Fremont, NE can remove your skin tags and skin growths with cryotherapy, ligation, or surgery.
SOLAR LENTIGO TREATMENT IN FREMONT, NE
More commonly known as sunspots or age spots, solar lentigo refers to patches of hyperpigmentation that can form due to UV exposure. At MOD Dermatology, we can fade these spots with medicated creams, laser treatments, or cryotherapy.
SEBACEOUS HYPERPLASIA TREATMENT IN FREMONT, NE
Sebaceous hyperplasia is a common skin condition that occurs in adults, usually on the face. The condition presents as small yellow or flesh-colored bumps on the skin as a result of enlarged oil glands. Sebaceous hyperplasia can be treated with laser treatment, cryotherapy, and oral medication.