Mohs Surgery
Treating non-melanoma skin cancers like squamous cell carcinoma and basal cell carcinoma is a complex process with many options. One of the most effective treatments, however, is Mohs surgery. 
At MOD Dermatology, we offer Mohs surgery in Bellevue, NE, on-site so that you don't have to worry about a hospital stay.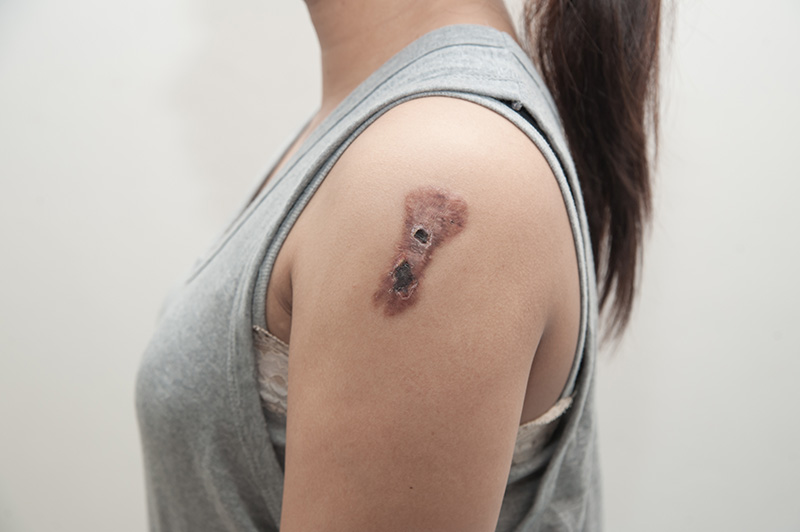 How Mohs Surgery Works
Mohs surgery is the only treatment option that allows us to see where cancer stops. 
The procedure involves removing layers of skin containing cancer cells and analyzing each one until we see healthy tissue. We strive to remove as many cancerous cells as possible without damaging surrounding tissue. 
Mohs surgery is a procedure that works especially well for sensitive areas, where maintaining the maximum amount of healthy tissue is essential, like the area around the eyes or lips. 
It is a good option for:
Cancers with undefined borders
Large cancers
Aggressive cancers
Cancer that has returned 
Cancer in areas where there is not much tissue
Once we remove the first layer, we analyze it while you wait and let you know if you need another layer removal. With this surgery, you don't have to stress over multiple procedures, allowing you to recover more rapidly. We perform Mohs surgery in Bellevue as an outpatient procedure, and we use only topical anesthesia to avoid complications or unnecessary expenses.
Is Mohs Surgery Right for You?
If you have non-melanoma skin cancer or even some forms of melanoma, Mohs surgery can offer the quick recovery time and precision you need. By removing one layer of skin at a time and analyzing it on-site, we can ensure that we treat cancer without damaging healthy tissue. 
Contact us at MOD Dermatology to learn more about Mohs surgery in Bellevue, NE. Call us today to speak with an expert and learn about your options!