BENIGN SKIN GROWTH REMOVAL IN GRETNA, NE
One of the most common signs of aging is skin growth including moles, skin tags, freckles, and liver spots. Though these lesions are generally harmless to your body, many people opt to have them removed for cosmetic reasons. Occasionally, they may also point to a deeper health problem including diabetes or a higher risk of skin cancer. At MOD Dermatology Gretna, Skin growth removals are fairly common. We provide our clients with state-of-the-art treatment options to get rid of the following common benign growths. Contact our office near Gretna today to schedule a consultation!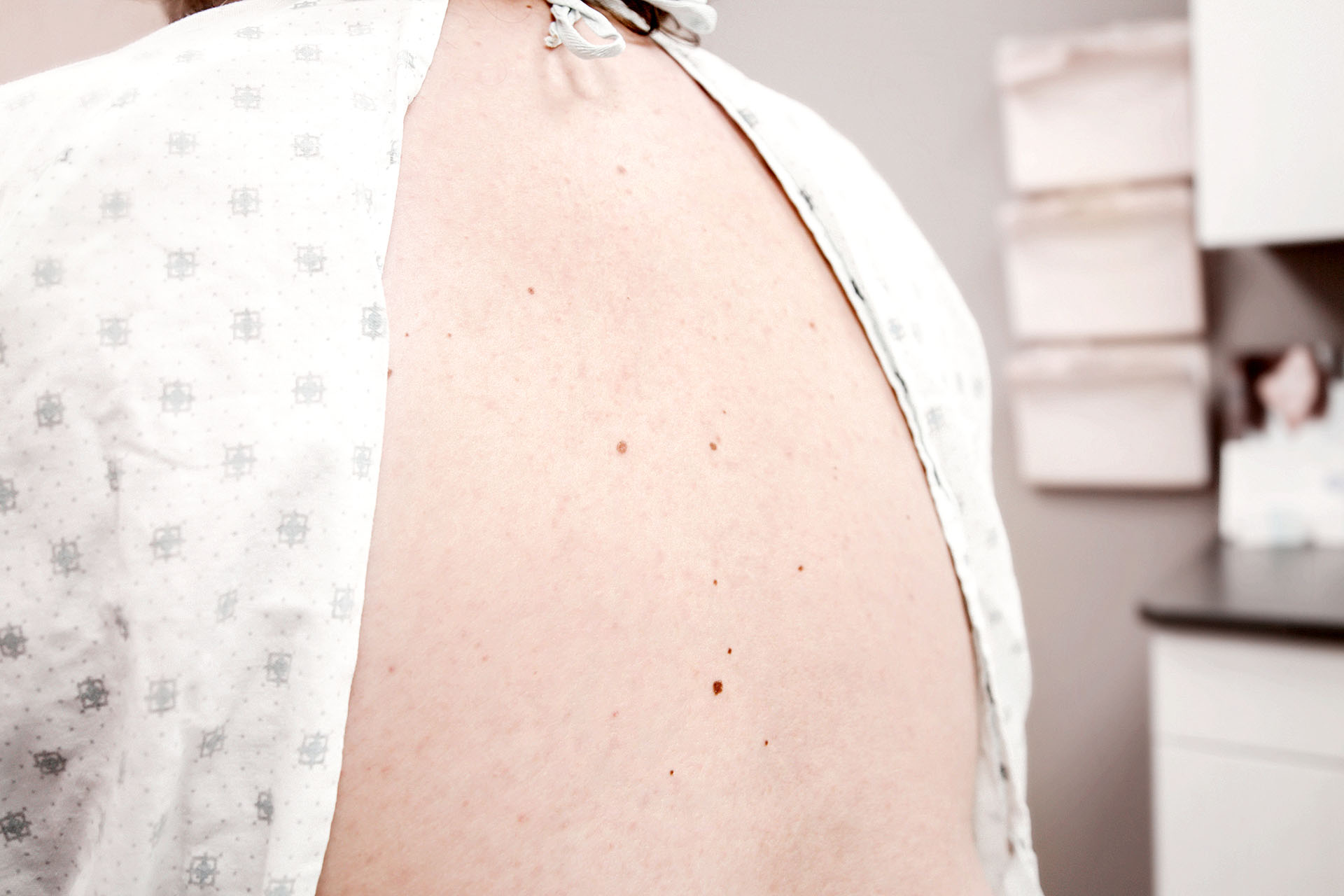 COMMON BENIGN GROWTHS AND REMOVAL TREATMENTS
Below are some of the most common types of benign skin growth removal services at the Gretna location of MOD Dermatology:
SEBORRHEIC KERATOSIS TREATMENT
This type of skin growth is characterized by waxy or scaly lesions on the skin that are typically light tan, brown, or black. Treatment usually occurs for cosmetic reasons, or irritation due to coming in contact with clothing or accessories.
As a result of exposure to UV rays, solar lentigo can form on the body. This patch of a freckle-like dark lesion is also commonly known as an age spot or sun spot. Our dermatologists will determine the optimal treatment for your solar lentigo at our Gretna location which may include prescription creams, laser therapy, or cryotherapy.
This condition is sometimes referred to as a red mole due to its similarity in size and shape, as well as redness caused by small blood vessels. We offer cherry angioma removal at our Gretna office.
If you have ever experienced a skin-colored growth hanging off of your skin, it might be a skin tag. These growths are harmless, but often people choose to have them removed due to aesthetics reasons, or irritation from being rubbed against. Depending on the location and size of it, our certified dermatologists at MOD Dermatology Gretna offer skin tag removal via cryotherapy, ligation, or in-office surgery.
SEBACEOUS HYPERPLASIA TREATMENT
Affecting mainly middle-aged to older adults, sebaceous hyperplasia is a skin condition in which small bumps appear on the body caused by enlarged sebaceous glands. They are typically yellow or flesh-colored and have a shiny texture.
As one of the most common skin growths, moles show up in children and adults alike. While most are benign, new moles in an adult could signify a sign of melanoma.
MOLE AND SKIN TAG IN GRETNA
If you notice any skin growth changes or want a growth removed, contact our office near Gretna today to schedule a consultation.
BENIGN SKIN GROWTH REMOVAL FAQ
WHAT IS THE DIFFERENCE BETWEEN BENIGN AND MALIGNANT SKIN GROWTHS?
Benign skin growths are non-cancerous, while malignant growths are cancerous and could spread quickly throughout the body. Most growths appear on the skin due to years of being exposed to UV rays. While benign growths are usually harmless, some may want them removed for cosmetic reasons or irritation. Any premalignant or malignant growths should be evaluated by a professional and removed.
HOW DO I KNOW IF I NEED TO HAVE A SKIN GROWTH REMOVED?
We recommend seeing a certified dermatologist if you have any skin growths that are unusual in size, shape, or color. If the growth is tender, bleeding, itching, or you are experiencing painful symptoms, it is also a good idea to get it looked at. The dermatologist might suggest a biopsy to confirm whether it is malignant or not.
CAN I REMOVE BENIGN SKIN GROWTHS MYSELF?
You may have read articles or seen videos of DIY removals for skin growth. These options create an increased risk of infection and scarring. We highly recommend seeing a professional for any skin growth removal. At our Gretna location of MOD Dermatology, we have years of experience removing growths, and will be able to leave you with minimized scarring and the least injury to the affected area.