NAIL DISEASES & DISORDERS TREATMENT IN GRETNA
Many changes in your nails can represent an underlying problem within the body. If your nail is experiencing discoloration, a change in texture, separating from the nail bed, or any change that isn't the normally smooth, uniformed color nail, this is a good indication that it might be time to see one of our dermatology providers. While most nail issues don't warrant a serious health concern, there are certain reasons for the way your nail looks. If you are experiencing changes within your nails, schedule an appointment with our specialists.
COMMON NAIL DISEASES AND NAIL ABNORMALITIES
Nail fungus or onychomycosis:
Nail fungus is a common infection of the nail, typically characterized by discoloration, separation of the nail bed, and thickened, brittle nails.
An autoimmune disease in which the body starts attacking healthy nails causing pitting, discoloration, separation from the nail bed, and other symptoms.
Lichen planus of the nail:
An inflammatory disorder that can cause nail thinning or nail loss.
A condition commonly caused by trauma to the nail that causes the nail to start separating from the nail bed.
Paronychia is an infection of the nail folds normally caused by bacteria getting into the surrounding tissue.
Onychorrhexis, onychoschizia, or brittle nail syndrome:
Brittle nails are typically caused by aging or certain health conditions including anemia, anorexia, or bulimia.
Pseudomonas nail infection:
A type of bacterial nail infection also known as "green nail syndrome."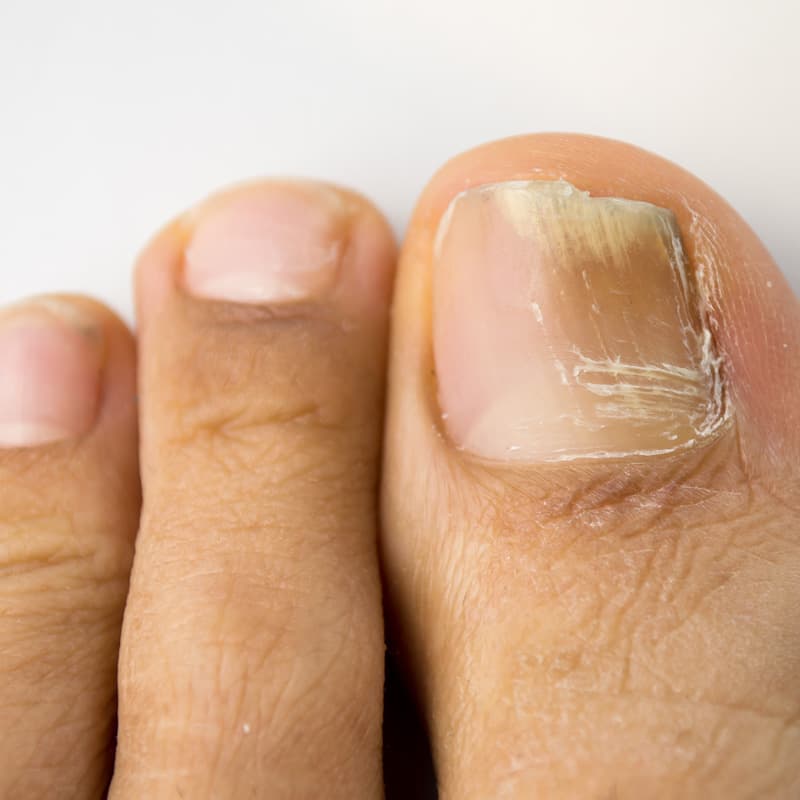 WE TREAT NAIL DISEASES AND DISORDERS
There are several treatment options that our dermatology providers might recommend for your specific nail disease or disorder. FDA-approved topical steroids or antifungals are a common option. You might be a candidate for an oral medication that may work faster and is stronger than topical medications. Sometimes, the removal of the nail in an easy, in-office procedure is necessary for your body to rebuild healthy nails.
Our dermatology providers at MOD Dermatology specialize in the treatment of nail diseases and disorders. Call us today to schedule your appointment and regain healthy nails!