LIPOMA REMOVAL NEAR GRETNA
Clients often look for lipoma removal due to cosmetic reasons or discomfort. This fatty tissue growth that forms underneath the skin can be removed via surgery. Our clinic utilizes the latest technology to ensure you receive professional care and results. With years of experience in the Gretna area removing lipomas and restoring clients' quality of life, you can trust MOD Dermatology to care for you and your health! 
WHAT IS A LIPOMA?
A lipoma is a benign growth of fatty tissue between the skin and muscle tissue. This type of tumor is soft and slow-growing. While not cancerous, the lump can push against a nerve or joint, causing discomfort. Those with a lipoma usually only develop one at a time.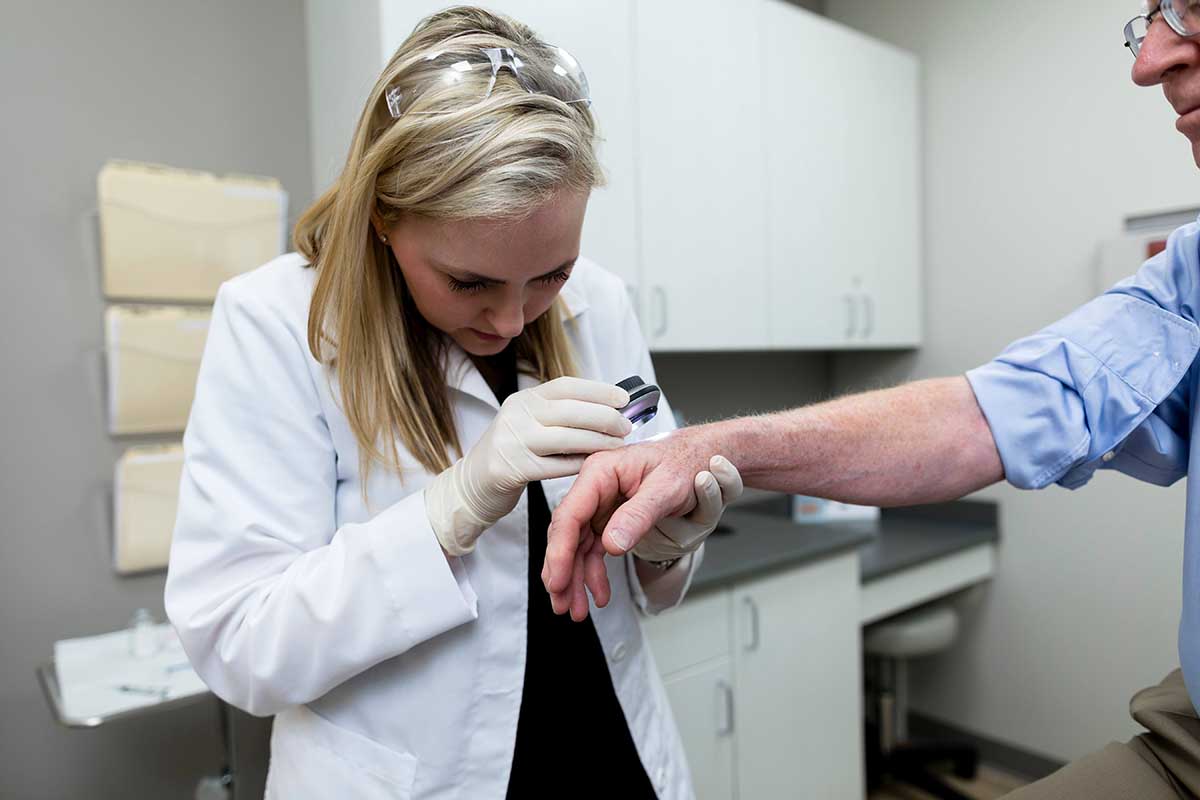 WHO IS MOST LIKELY TO GET A LIPOMA?
Several factors can put someone at greater risk of having a lipoma. Those between the ages of 40 and 60 or those with a family history of lipoma are more likely to develop this condition. Other factors that increase a person's likelihood of developing a lipoma include:
Liver disease
Glucose intolerance
Alcohol abuse
Obesity
LIPOMA REMOVAL
While a lipoma is typically harmless, there are a few reasons why people choose to have them removed. If your lipoma is causing any discomfort or cosmetic worry, our surgical dermatologists near Gretna can discuss lipoma treatment and removal options. 
Surgical removal of a lipoma is one of the most common and effective removal options. The procedure starts with a numbing of the surrounding area of the mass. A small incision spot is created by the lipoma and the fatty tissue is removed. 
GET RID OF YOUR LIPOMA!
The removal of your lipoma can mean a better quality of life. To learn more about lipoma removal in the Gretna area and schedule a consultation, call MOD Dermatology today!