MEDICAL AND CHILDREN'S DERMATOLOGY IN FREMONT
At MOD Dermatology, we offer premium pediatric dermatology services near Fremont along with medical dermatology for your hair, skin, and nail health. From full-body skin exams to rosacea and psoriasis treatments, our office is equipped with the latest technology to ensure you receive safe and effective results. 
Contact our office today to schedule an appointment with Dr. Melanie Ortleb or Physician Assistant Amy K. Price.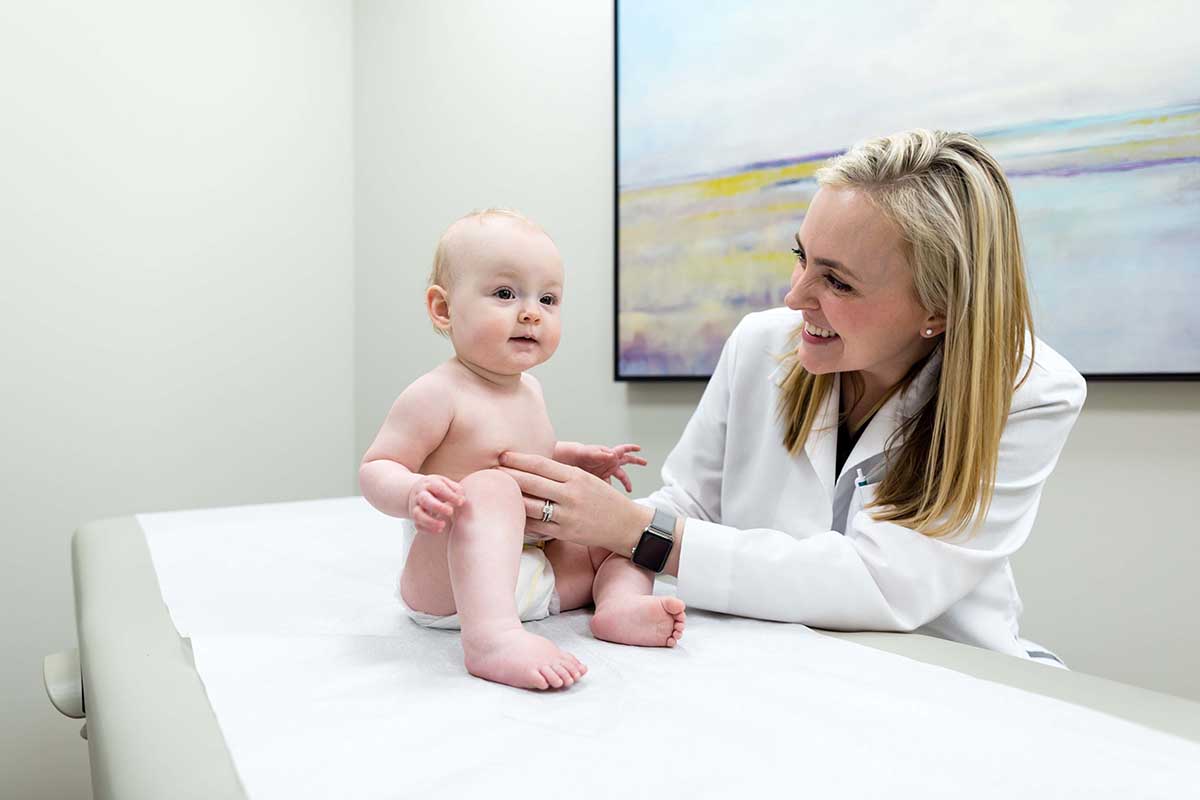 MEDICAL DERMATOLOGY FOR ADULTS AND CHILDREN
If you or your children have spent any extended time out in the sun, it would be beneficial to visit a medical dermatologist. Our pediatric dermatologists in Omaha work to better the health of your skin, hair, and nails.
Below are the most common skin conditions that our office treats:
Millions of Americans struggle with acne. This skin condition can immensely decrease confidence and lead to other psychological effects. At MOD Dermatology, we specialize in creating a unique treatment plan for your skin concerns.
Rosacea is an inflammatory skin condition characterized by excessive redness of the face. This is often treated with lifestyle changes coupled with oral and topical medication, surgery, and light therapy.
Hair loss doesn't have to be a part of your identity. Our medical dermatologists have experience in treating hair loss and offer safe and effective treatment to our clients. 
Dermatitis can not only be uncomfortable but also lower confidence. It is significant to diagnose the correct type of dermatitis a person is experiencing to create a treatment plan that will effectively help the affected area. Dr. Ortleb specializes in treating many different types of dermatitis. 
Eczema and atopic dermatitis
Eczema is an inflammatory skin condition that causes dry and itchy patches of skin. MOD Dermatology offers the latest technology including a Daavlin Neolux phototherapy unit as well as other topical and oral medications with proven effectiveness.
The health of your nails tells a lot about the overall health of your whole body. If you start to see unusual changes in your nails, consult a certified dermatologist to diagnose and treat any diseases. 
This chronic inflammatory skin condition affects around 7.5 million people in the United States. Our specialists have treated various psoriasis cases and are ready to create a treatment plan for you as well. 
We advocate for annual skin examinations, especially if you have a higher chance of skin cancer. 
Vitiligo is a skin condition caused by an incorrect response to melanocytes. Our treatment plans can help patients regain some of their pigmentation. 
Warts and molluscum are bumps on the skin caused by viral infections. Treatment varies depending on the location and size of the affected area. 
Cosmetic and Surgical Dermatology
Not only does MOD Dermatology offer some of the best adult and child dermatology services, but we also specialize in cosmetic and surgical dermatology. 
Cosmetic Dermatology
Unlike medical dermatology, which emphasizes the health of skin, hair, and nails, cosmetic dermatology enhances the appearance of patients by improving the look of skin and the effects of aging. The many procedures we offer include Botox, microneedling, chemical peels, scar treatment, and more. 
Surgical Dermatology
Surgical dermatology is a specialized type of surgery treating skin, hair, and nail conditions. Common skin conditions treated include non-melanoma skin cancer, melanoma, moles, lipomas, and more.
FREMONT'S TRUSTED CHILDREN'S DERMATOLOGIST
Call our office today to schedule an appointment with one of the top pediatric dermatologists in Fremont.