FREMONT MICRONEEDLING AND PRP INJECTIONS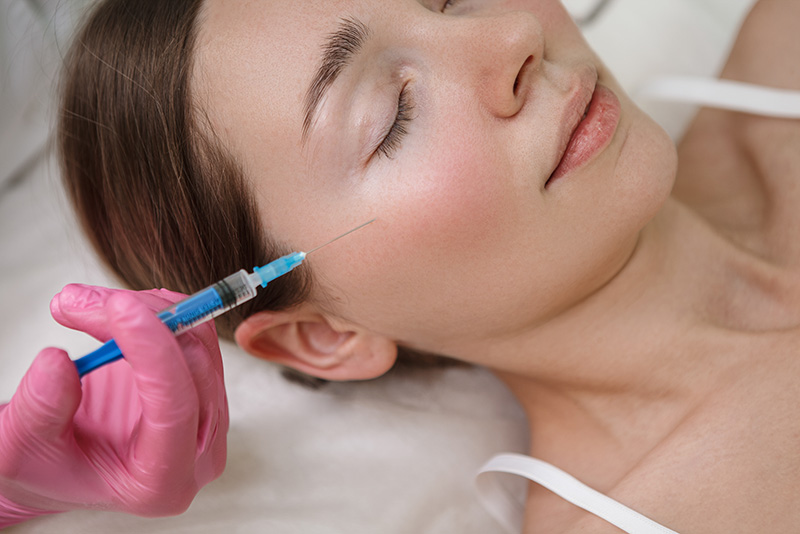 WHAT IS MICRONEEDLING?
The microneedling procedure performed at our Fremont dermatology clinic is a minimally invasive approach to skincare that uses minuscule needles to puncture the dermis. This causes your body to naturally react by starting the healing process of the skin. The top benefit of micro-needling is to increase collagen production with a natural body process. Collagen is the most widespread protein in one's body and causes the skin to become firm and smooth, which creates overall younger-looking skin. It also aids in decreasing scarring and discoloration from sun damage. Those with rosacea can also benefit from this amazing procedure due to the stimulation of collagen as well.
Depending on the size of the treated area, a session can take as little as 15 minutes to as much as a few hours. While this procedure can be uncomfortable, it is typically not painful. MOD Dermatology in Fremont, NE utilizes the latest microneedling technology and procedures to ensure you receive the best possible results!
WHAT ARE PRP INJECTIONS?
Platelet-rich plasma (PRP) injections are plasma that is taken from the client's blood sample and is then injected into the affected areas to promote healing and growth. Platelets are cell fragments found in the blood that stop bleeding and help with wound healing. PRP injections create a higher concentration of platelets.
PRP injections can help with conditions including increasing hair growth, wound healing, post-surgical healing, reduced skin aging, and more. These injections are also great for reducing signs of aging due to their ability to reduce wrinkles and plump up the skin. They stimulate your collagen and elastin production which aid with increasing skin elasticity and firmness. 
MOD Dermatology is excited to provide this beneficial in-office procedure to our local clients. Call today to learn more about how PRP injections and Microneedling at our Fremont dermatology clinic can improve your skin's appearance!