BENIGN SKIN GROWTH REMOVAL IN BELLEVUE
A benign skin growth is a non-cancerous abnormal area of the skin which may include moles, skin tags, freckles, and liver spots. While these growths are typically harmless, many of our Bellevue patients want skin growth removal and treatment for cosmetic reasons. Sometimes these growths point to other issues within the body, such as diabetes or the higher risk of developing skin cancer. As we age, skin growths typically start to become more prevalent. Removal procedures for these skin conditions are completed frequently at MOD Dermatology near Bellevue.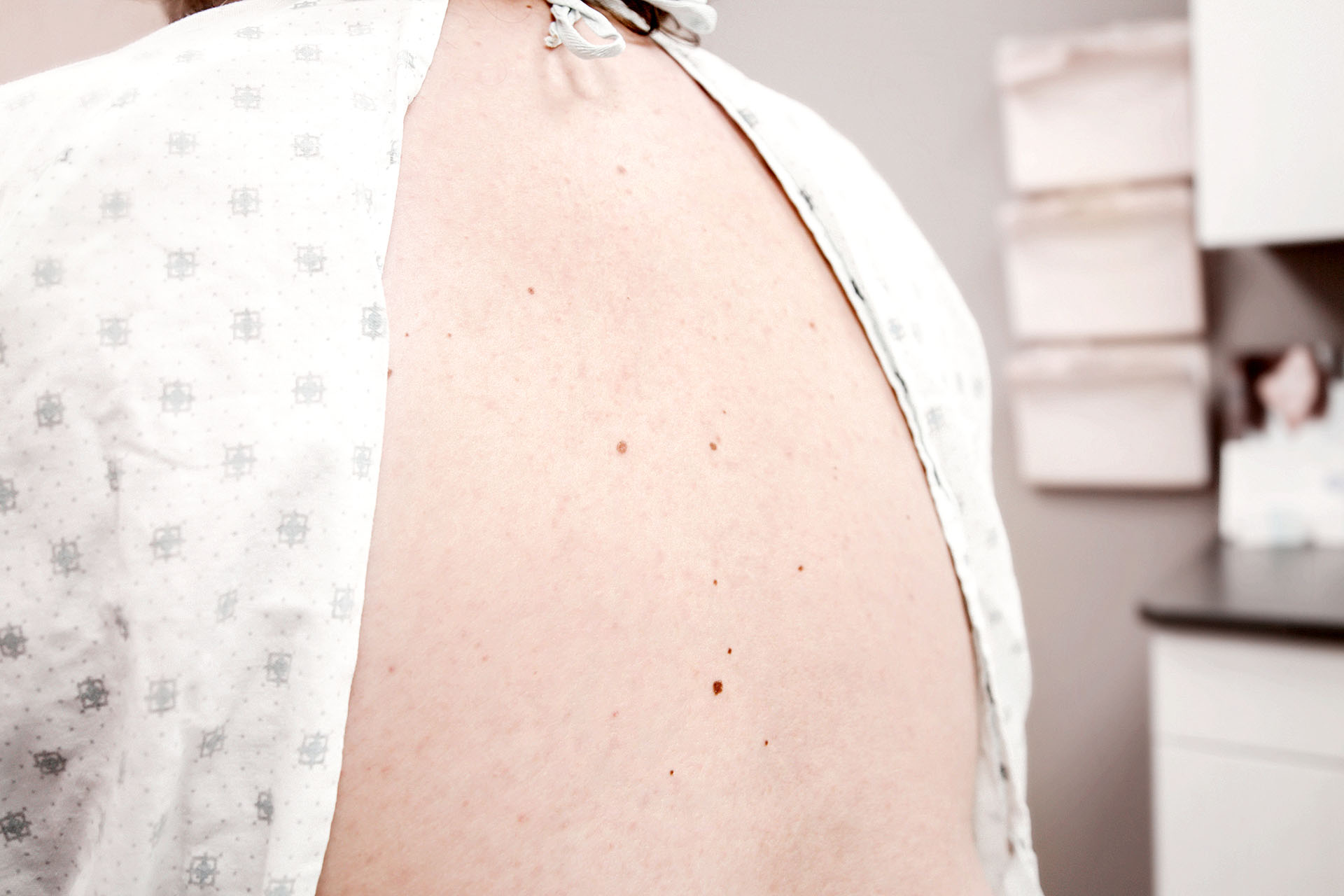 COMMON BENIGN GROWTH REMOVAL & SKIN TAG TREATMENTS
Among the most common benign growths that we see at MOD Dermatology include:
SEBORRHEIC KERATOSIS TREATMENT
A benign growth that is characterized by round patches on the skin typically found on areas of the body that are frequently exposed to the sun. They often appear waxy or scaly with a brownish color to them. This texture comes from the fact that the growth is essentially keratin on the skin.
Also known as a sunspot, solar lentigo is a darkened lesion on the skin caused by exposure to UV rays. This skin condition varies in shape and can have a scaly texture. Solar lentigo can eventually turn into seborrheic keratosis.
Cherry angiomas are small red bumps that appear on the torso, arms, and legs. These bumps are round and are made up of blood vessels. Light lasers or removal are common treatments for this condition.
SKIN TAG TREATMENT AND REMOVAL
These small and soft skin growths are attached to the skin by a small stalk. While painless, they can be irritated if rubbed against clothing.
SEBACEOUS HYPERPLASIA TREATMENT
Most commonly found on the nose, cheek, and forehead, this skin condition is characterized by amplified sebaceous glands that are soft with a yellowish color.
This common skin condition occurs due to the formation of melanocyte clusters. They are benign skin growths easily removed with an in-office visit.
SKIN TAG EXAMS AND MOLE REMOVAL IN BELLEVUE
We understand that benign skin growths can be uncomfortable and often decrease a person's confidence. MOD Dermatology near Bellevue is happy to professionally treat your skin growths. Call us today to schedule an appointment!
BENIGN SKIN GROWTH REMOVAL FAQ
WHAT IS THE DIFFERENCE BETWEEN BENIGN AND MALIGNANT SKIN GROWTHS?
Benign skin growths are non-cancerous lesions. Malignant skin growths are cancerous tumors that can spread throughout the body and require removal. While benign growths are typically harmless, you should have malignant growths treated right away.
HOW DO I KNOW IF I NEED TO HAVE A SKIN GROWTH REMOVED?
Our certified board dermatologists will examine growths and lesions to determine whether they are malignant. Sometimes, a biopsy is needed to test the affected area. If your growth is unusual in shape or size, or you are experiencing bleeding, itching, or sensitivity, we recommend setting an appointment as soon as possible.
CAN I REMOVE BENIGN SKIN GROWTHS MYSELF?
While there are several at-home remedies on the market for the removal of benign skin growths, we always recommend seeing a professional. At MOD Dermatology near Bellevue, we have years of experience with growth removal and utilize the latest in technology to ensure you receive a safe and effective procedure.