Medical, Surgical and Cosmetic Dermatology Services
MOD Dermatology is owned and operated by board certified Dermatologist, Dr. Melanie Ortleb. Our business understands how important it is to have healthy and beautiful skin. Our dermatologists will take the time to listen to you and your skin concerns. We offer complete dermatologic care and surgery for all diseases related to skin, hair or nails. Whether you need a full body skin examination for prevention and detection of skin cancer, the most current treatment options for psoriasis or need a dermatologist for your child's acne, we have you covered at MOD Dermatology. The following are common conditions we treat.
Medical Dermatology
Full body skin examination, psoriasis, eczema, rashes, acne and rosacea, hair loss, contact dermatitis, lupus, excessive sweating, perioral dermatitis, shingles, hives, vitiligo, alopecia, seborrheic dermatitis, warts, moles, and more.
Surgical Dermatology
Diagnosis and treatment of skin cancer, melanoma, atypical moles. Excision of bothersome cysts and lipomas. Removal of irritating skin tags, keratoses or moles.
Pediatric Dermatology
Dr. Ortleb treats children of all ages for all skin conditions including acne, eczema, atopic dermatitis, rashes, moles, warts, molluscum and more.
Cosmetic Dermatology
We offer various cosmetic procedures and products for those looking to rejuvenate their skin, including Botox, fillers, chemical peels, microneedling, microdermabrasion treatment of brown spots and redness and more.
Let Our Experts Help You And Your Skin
If you or anyone you know suspects that you could have any of these skin conditions listed above, do not hesitate to reach out to us. With our focus on skin cancer and our specialization in medical, surgical and cosmetic dermatology, we have the knowledge and know-how to assist you. Our professional and compassionate staff would be more than happy to help you schedule an appointment with us. For more information about any of our skin treatments or our medical and cosmetic dermatology services, call us today with the information listed below. We cannot wait to hear from you.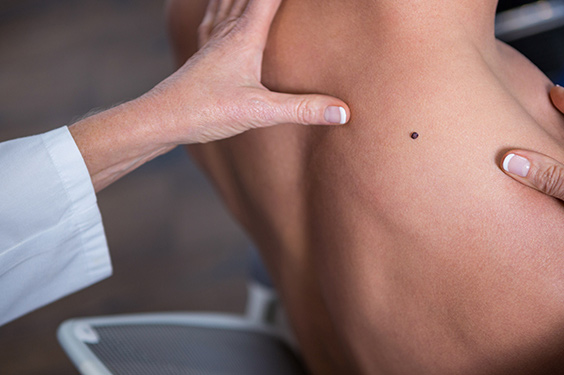 Schedule Your Appointment Today (402) 509-4812