At MOD Dermatology we offer complete dermatologic care and surgery for all diseases related to skin, hair or nails. Whether you need a full body skin examination for prevention and detection of skin cancer, the most current treatment options for psoriasis or need a dermatologist for your child's acne, we have you covered at MOD Dermatology. The following are common conditions we treat.
Medical Dermatology
Full body skin examination, psoriasis, eczema, rashes, acne and rosacea, hair loss, contact dermatitis, lupus, excessive sweating, perioral dermatitis, shingles, hives, vitiligo, alopecia, seborrheic dermatitis, warts, moles, and more.
Surgical Dermatology
Diagnosis and treatment of skin cancer, melanoma, atypical moles. Excision of bothersome cysts and lipomas. Removal of irritating skin tags, keratoses or moles.
Pediatric Dermatology
Dr. Ortleb treats children of all ages for all skin conditions including acne, eczema, atopic dermatitis, rashes, moles, warts, molluscum and more.
Cosmetic Dermatology
We offer various cosmetic procedures and products for those looking to rejuvenate their skin, including Botox, fillers, chemical peels, microneedling, treatment of brown spots and redness and more.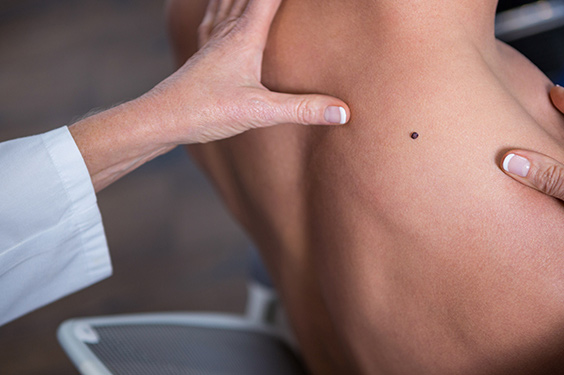 Schedule Your Appointment Today (402) 509-4812